I FINALLY got a scanner yesterday (and saved $60 dollars because of a sale) and I've been looking around for my pictures. These are the good ones I could find around the house (the rest must be hiding, because they know they aren't as good as they could be!).
I'm going from worst to best in what I could find. This is one of two random monsters I found. very off-center, but that's mostly my fault. I like it though, personally as a monster.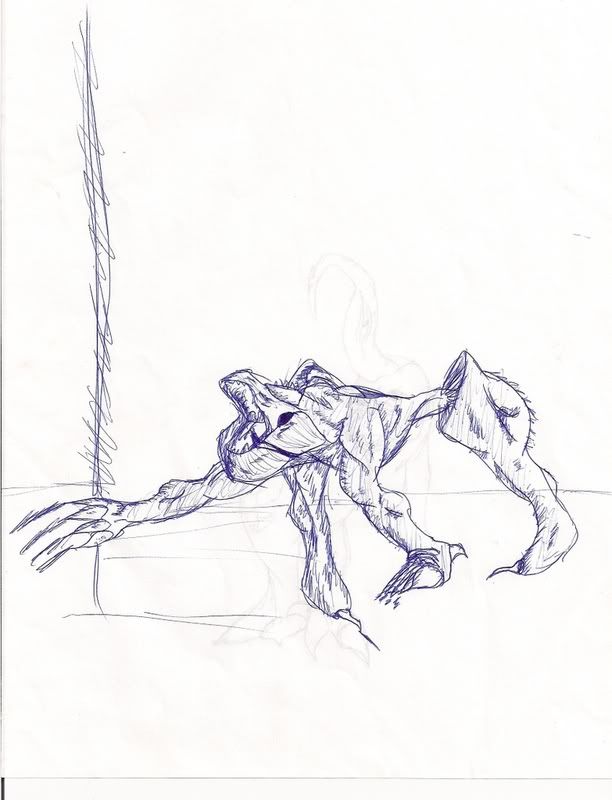 The second of my random monsters. Shaded (somewhat) and I think it's original. It's pen, so I couldn't go back to fix the flaws (I.e. left arm and hand) Still, like the other, I like it.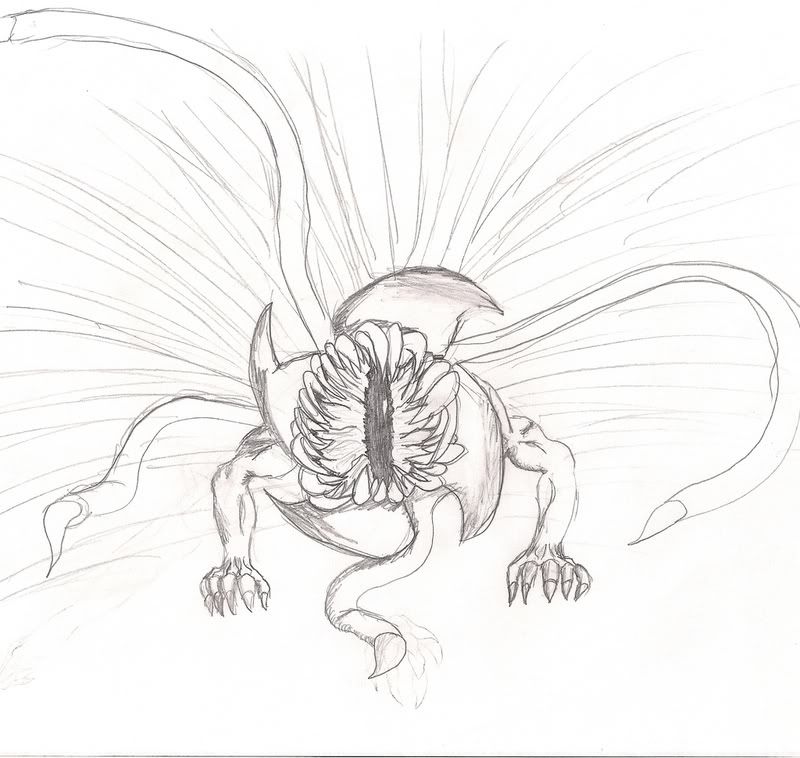 This isn't a "random" monster, because it has a back story. It creates the weapons that Jaggers (the drawing at the bottom) must collect. It's very massive, people being the size of it's forearm. Those lines behind it, are more tentacle things, that stretch out around the whole underworld.
This is Reye. He isn't in the same story as the others, as they are part of the underworld in my idea for a "Jaggers & Daggers" comic (if I ever learn how to do a comic right) Where as Reye is the protagonist of his own story, which is WIP.
And last but NOT(!!!) least; Jaggendisept Kilsacrahatchen Craswenlieptro (Jaggers) I drew him just recently, and he's my favorite drawing to date. Mistakes, yes, but all-in-all I wouldn't trade him for anything. He is the... anti-hero I suppose, in my working idea "Jaggers & Daggers"
He's Jaggers. That's the Dagger.
Added after 48 seconds:
Wait, sorry. I'll fix that.
Nope, sorry. I don't know why but it ISN'T SHRINKING!