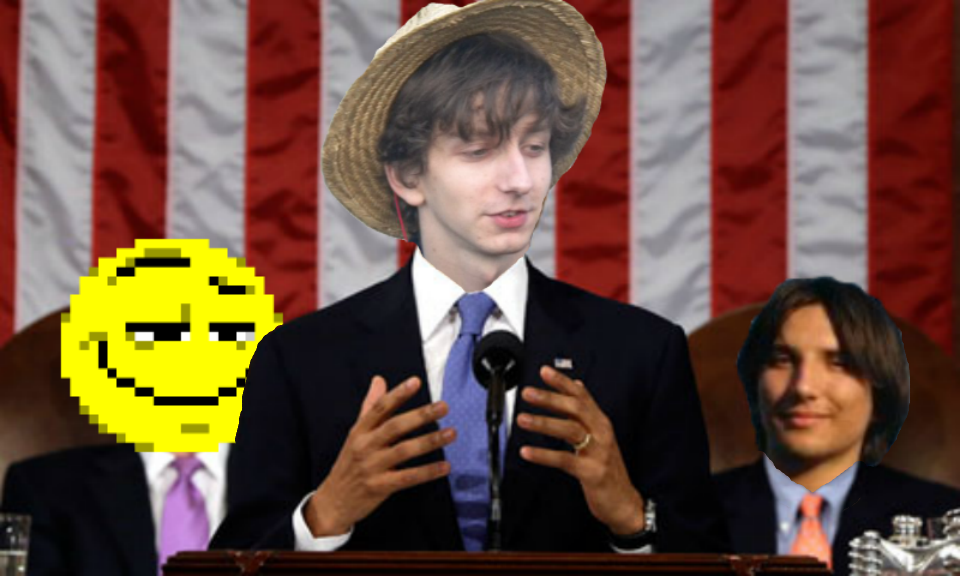 my fellow Snafuricans
for too long now you have been kept under the boot of the elite, made to harvest the toe jam of discontent and spread it across the burnt toast of your misery. yet i say let the toast burn no more!
i believe in a snafu that is the snafu that dozens of snafuricans believe in. the
real
snafu with opportunities for all to rise to the top like the cream of the crop.
ignore the words of warbear, valhallen and tuor: they speak only malicious lies. when you hang from a cliff and reach for their extended hand: you will find only their sweaty balls in your palm. balls that sweat because of the enormous pressure that being most likeable mod can bring. rest soundly, my brothers and sisters, know that my balls shall be dry with determination and a stoic severity. know also, dear friends, that i have a prehensile penis: a genetic feature with a myriad of uses and just one of the countless ways you can be sure that i am the man for the job.
so rise, my creamy brethren and vote as one for the man you know to be the only correct choice.
_________________

I'm
NORML
and
I

V

O

T

E
Soul Silver Friend Code: 0260-2900-0828