Okay, first of all you spelled "whant" wrong on your title. It's "want". Second, are you implying that a) you want to make a comic that includes TOM or b) you're simply requesting for his appearance? If a) ask BR so you can ask him if you can start your own comic series here. If b) it's possible, if never, that he'll be added to a SNAFU comic such as PPGD, or the other comics. You'll be very lucky if he ever does make a cameo.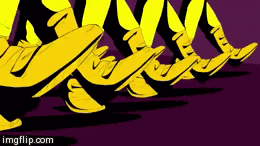 I will persevere, I will resist to hear, I will interfere.
Stuff:
Exodis is funnier than people give him credit for.