Thanks, Grivous :)
I was watching my husband play Arkham City; and when the thugs surrounded Catwoman, a sudden memory just hit me: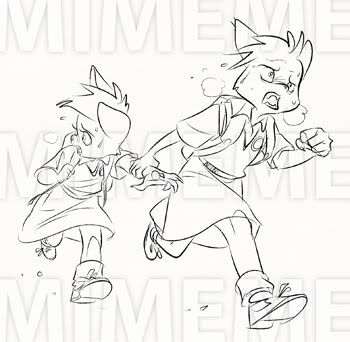 My sister and I went to the same all-girls primary school. During that time, primary 1-3 is separated from the main building where primary 4-6 were placed in. After school, my sister and I always walk there to meet up with our mom, who at that time, was teaching in the main building, so we could all go home together. A huge church separated the two buildings, and an all-boys' school was directly next to it. My sister and I had to run for our lives when a group of 12-year-old boys thought it would be fun to catch and pummel a pair of 9 and 7-year-old girls with asthma.
We couldn't run fast enough (especially with the heavy school bags strapped on). Luckily, a security guard who was patrolling the grounds rounded the corner just before they could touch us. Even after that incident, we still had to take that route everyday.
It's strange how a video game could trigger a blocked memory.