I was thinking of Archimonde from World of Warcraft, actually O_O. I would love to see the picture of that evil space goat, Soth =D
DUMP!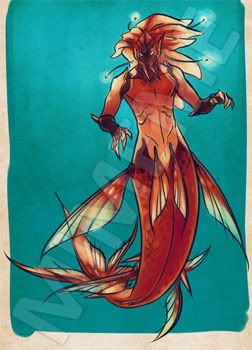 One of my 'sea dragons' from my personal project, The Fisherman's Son (drawn in 2009). This one's colour is based off the red devil squid, the design of the head was actually based on jellyfishes (the idea was that they are creatures of the deep).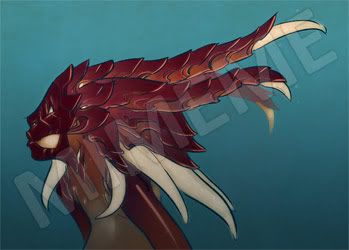 This female is more recent. A different variation of the same species, but this one is more armoured. The plating hardens and gets pushed out as they age, and it stops growing once they reach adulthood. I based the design on crustaceans, but it comes out looking like something from Thai/Burmese mythology; I'm really happy with it as my story was created in that setting (or rather, the Malay archipelago and its surrounding neighbours).