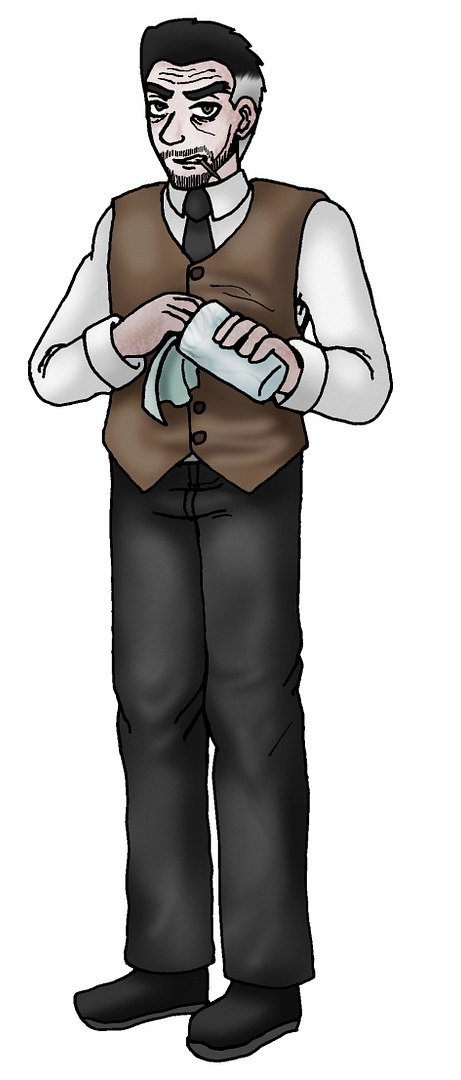 Those of you who have been reading EC since the beginning may know Teague better as Tak Suras, a sure contender for worst name for anyone in anything ever made.
Unlike... ugh.... TAK, Teague is a bartender and Riser's godfather. He runs Teague's Tavern, where Riser also works (and lives). Though gruff and somewhat irritable, he means well and cares deeply for Riser. He was also close friends with Riser's father, Dominic Blackwell. A former boxer, Teague taught Riser much of what he knows about fighting. Riser essentially is the "muscle" in the bar, as Teague is somewhat past his prime.
Research into various portrayals of bartenders in media has taught me that bartenders do not actually do any bartending. They simply clean the same glass for hours.