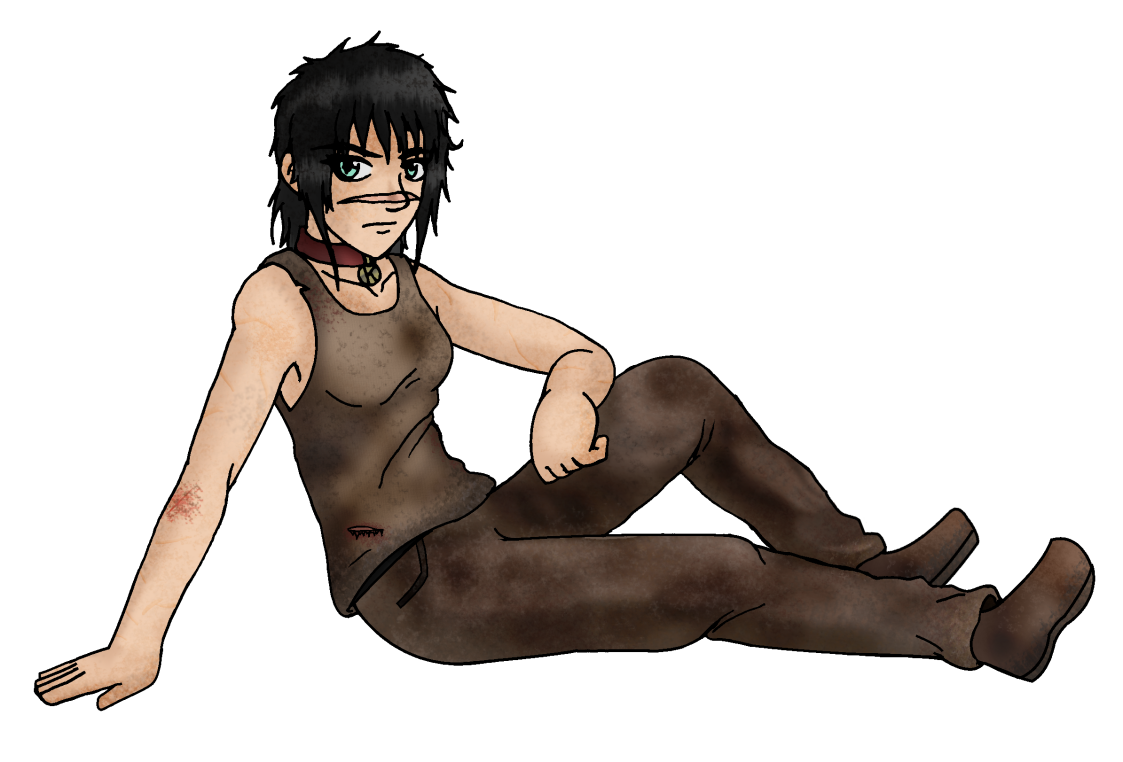 Out of all the characters, Kurika was the easiest to redesign. There were two issues I had with her in EC: her characterization, and the fact that she didn't look like a homeless person.
Now, Kurika's been the most popular character for a long time. People love Kurika, so you may be wondering what issue I could possibly have with her characterization. Well, the problem is that she's too friendly. Now before you start bringing up her aggressive attitude, let me explain what I mean.
Kurika's been on her own for a long time. Most people who see her avoid her, and if someone says anything to her it's more than likely going to be an insult. Nobody helps her, and she's had little human interaction for years. All this in addition to her own traumatic past. So the notion that she would warm up to Riser so quickly is preposterous, as is the notion that she could function alongside others.
In Blackwell Chronicles, she's considerably more quiet. While still aggressive and sarcastic, she's more cautious and passive. She's also slightly unhinged. If she feels threatened, she'll lash out. She does not like to be touched, regardless of intent. When Riser saves her, she's frightened of him and refuses to speak. A large part of the story will focus on her friendship with Riser, and how they positively influence eachother. Through Riser, she changes for the better and learns to trust people again.
As for her appearance, she always looked too clean before. Much like with Perceval, she needed to look dirty and disheveled. She shouldn't be pretty. She needed to look like someone you'd probably avoid if you passed on the street, but still have a sort of charm about her.