Ace of Flames wrote:Coulda fooled me.
No, it's really a guy. Don't believe it? Watch
this
. It's his first fight, against Shun(the pink one in the video and, yeah, he's a guy too).
But he, the
gay
character, was "saved"(in the sense of "became more awesome") in the new anime The Lost Canvas, where are a new Gold Knight of Pisces,
Albafica
.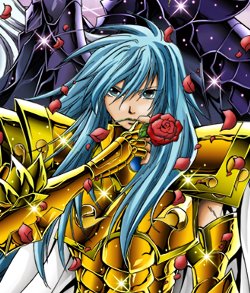 And here it's his fight against Minos and... his
death
(for a while). Oh, the video don't show but before his "first death", he had the arm and the leg broken by Minos( _\m/ ).
Grivous.