This feels so weird, doing something other than my usual doodles o.o;;
I'm taking an art class in school, and we to grid the picture. My person was Matt Damon. We had to grid, and shade the picture with graded pencils. Best pencils ever~
I just hope this pleases some of you. .__.
The drawing by itself. The picture itself is still unfinished, as you can see. I still need to get the jacket, and other stuff done.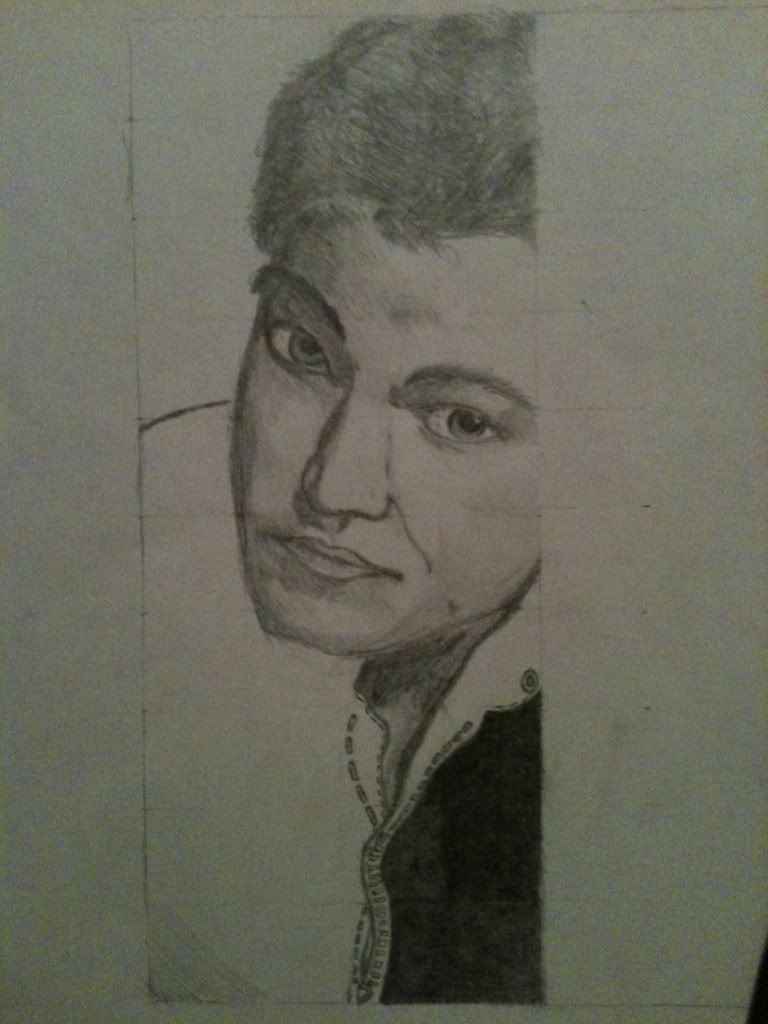 Matt Damon from the magazine image.
And the other half of the picture, that my drawing is suppose to line up with.
So, what do you all think? Tip, hints, critisism, anything?