Hey hey hey, real-life militaries don't work like they do in all those Moonspeak-cartoons.
New Girl: Oh, then I'll join.
Some other chick whose rank is way too high for her age: Good, make her a SERGEANT!
Me: WTFFFFFFFFFFFFFFFFFFFFFFFFFFFF!!!!!
Other Girl: Let's all go to the beach, and totally
fraternize
!
New Girl: Yaaaay!
And that was my experience watching the first couple of episodes of Strike Witches. My friend was trying to get me into it...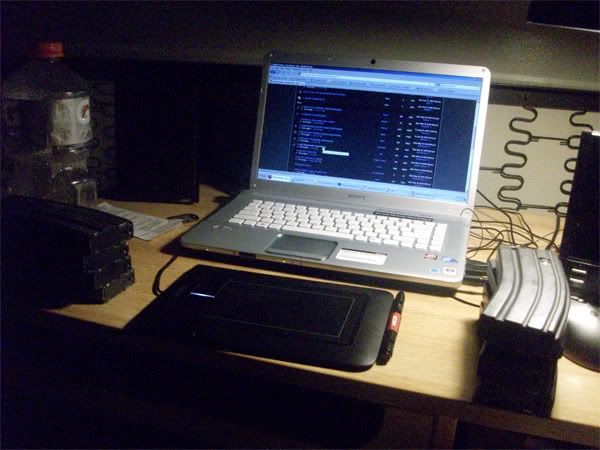 Yeah, that's my sweet set-up, hahahaha...
...Lolz