Fuuuuuuuuuuck...
A Dave fanart?
G-O and Wildcard have set the bar, methinks... I 'onno if I'll be able to match up with them...
Btw, Blink, absolutely friggin HILARIOUS. I love you ohsomuch.
Added after 25 minutes:
Holy FUCK!
I'm lovin' this. Dave is so much fun to draw. The goggles and hair make this a blast, especially in my style.
I'm currently experimenting with different things in a notebook.
Added after 26 seconds:
To Dave: You rock, I never realized how awesome Snafu Dave was until just recently. I want to have your children now.
Sincerely,
Me
Added after 15 seconds:
P.S. Sadly, I've found that I can't bear children. However, if you'd be willing, I'll let you bear mine.
Added after 37 minutes: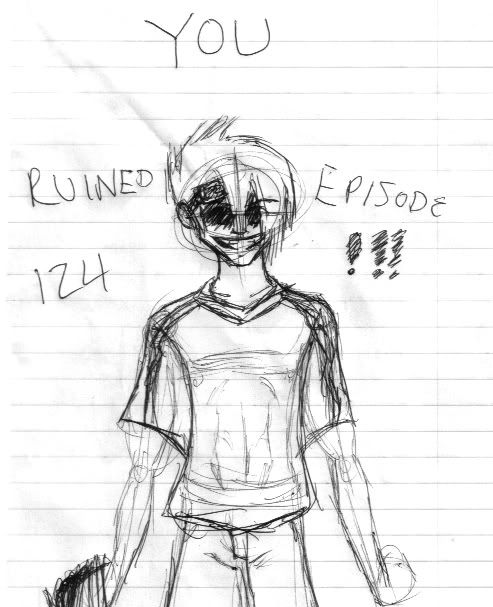 I totally call this concept/idea. Anyone tries to take it, I'll gnaw your arms off. This is just a quick sketch of what I'll end up doing.
_________________
Dave wrote:
wait... bobsagat is asian? Really? When did THIS happen?
Jay wrote:
A horrible accident during an audition halved the length of his penis.