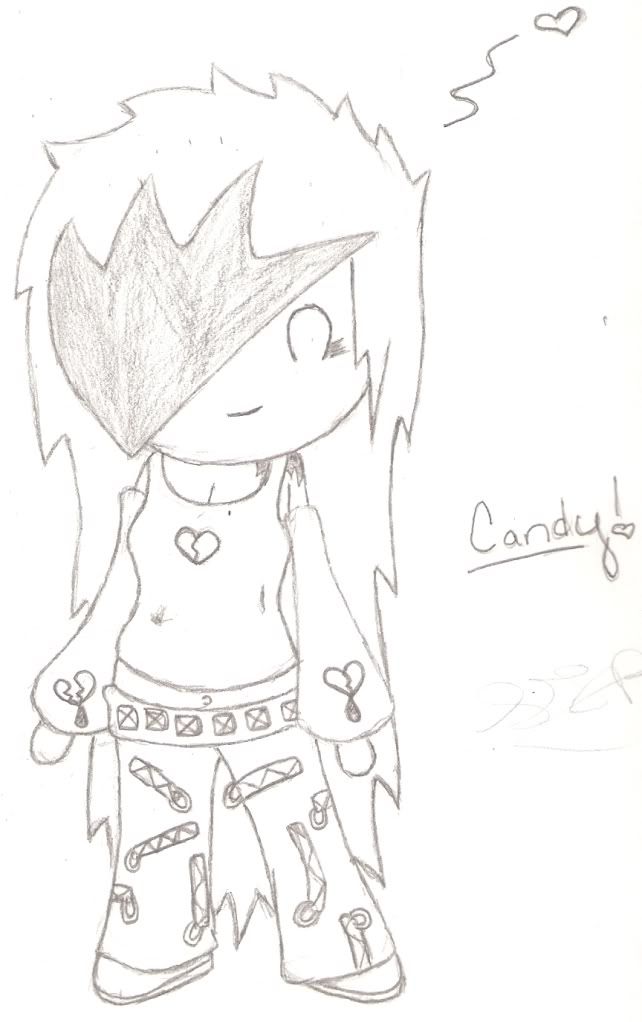 Getting better overnight. It feels so great.
I have finally given Candy a more curvy, natural looking body rather than a curved rectangle. I have also given her round-ish hands rather than the other ones (Rhombus's I guess?). Also, I have given her more natural looking legs, rather than a rectangle rounded at the bottom. I changed the rounded feet where the shoes would be into acctual feet. She now has shoes.
Other than that, just a few diffrent additions to the clothes.
So how does it look? Good attempt at new changes? Alright attempt for new changes? Bad idea to make attempt at changes?