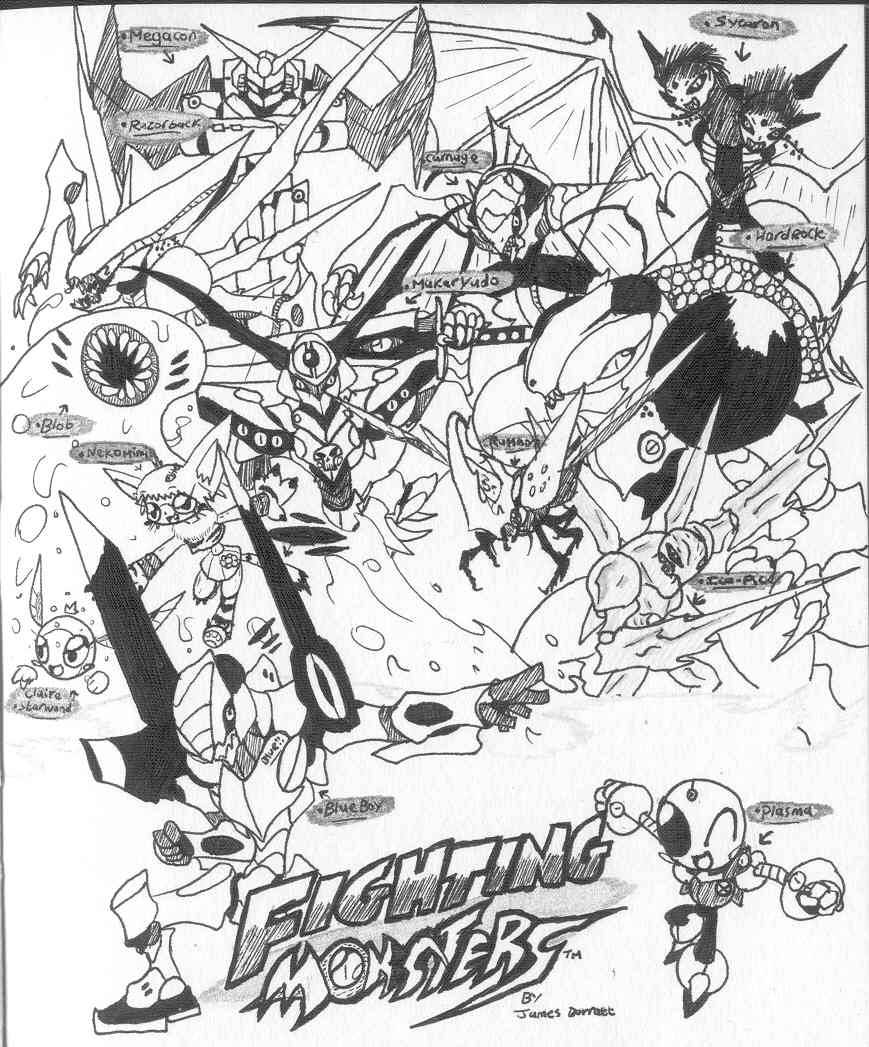 This is a little updated group-sketch for an old fighting game idea I created when I was 13 years old. It's an Darkstalkers style beat-em-up called "Fighting Monsters" (I know the name sound off, but I was 13 at the time).
The Characters are the following.
Blueboy, a blue cyborg that I based on an Eva.
Plasma, a young Gray (a type of alien) with cyborg arms.
Claire Starwand, a fairy.
Nekomimi, a cute cat-girl.
Ramhorn, a giant rhino-beetle.
Ice-Pick, an demon made out of ice.
Makaryudo, an armored demon swordsmen.
Blob, an alien blob monster.
Razorback, an monster based of the Razorback Alien toy.
Megacon, a robot.
Carnage, a meat-eating gargoyle.
Hard-Rock, a massive mutant.
Sycaron, a two-headed vampire (weird huh).
I just had a touch of nostalgia when I did this.
_________________
The Bringer of death and chaos to the World of humans!!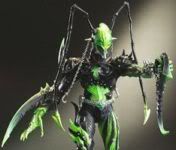 "Why so Serious?"