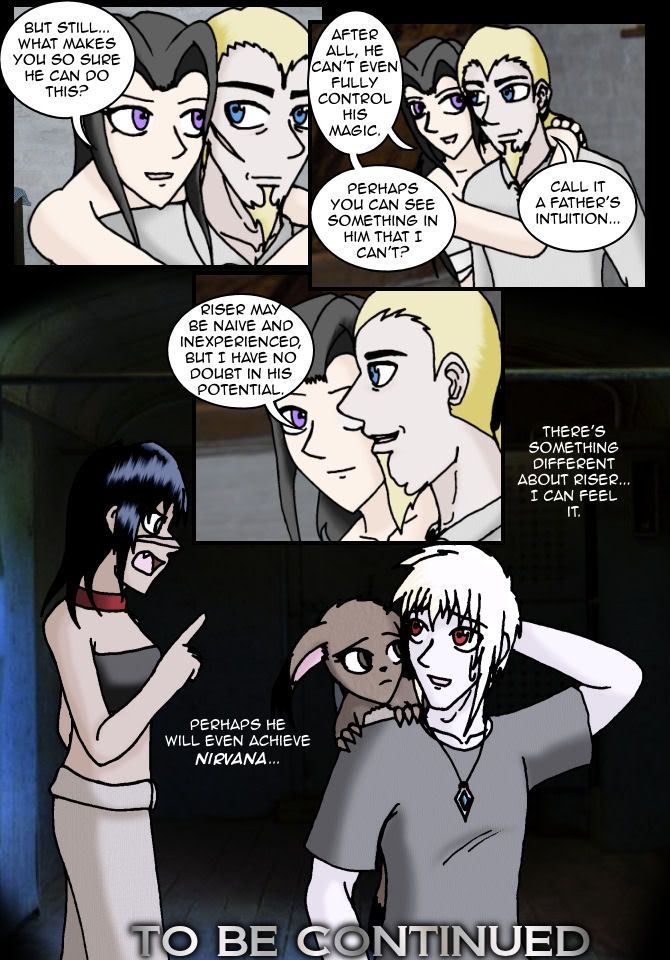 I apologize for the delay on this one. By all means this should've been done by Wednesday, but I kept getting sidetracked...
Anyway, originally this chapter was gonna end with them arriving at their destination... which ends up being right back at Suras' workshop, as they had boarded a train going the opposite direction. But I figured it was unnecessary, as by next chapter they'll already be in Pantera City anyway.
As for Nirvana, more on that later.