More crap! Yay! And I'll have to find a new scanner for my newer new stuff. O.O
One of my characters who actually does have a story. His name is Coffin.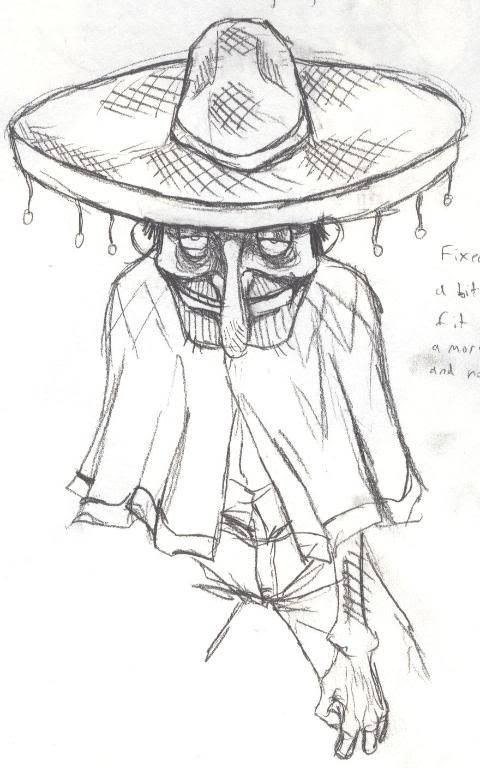 Not my character, though i designed him for my friend. But this guy... well you don't want to be with him, or alone with him, or be a little boy.
Erm mer gerd! IT'S RAINING CATS! And on FIRE!
Not my own character but another friend's, I made this one quite a while ago, and I was experimenting with coloring a bit still. I think this is when I really started using photoshop because it was only a year after since I started by the time I made this.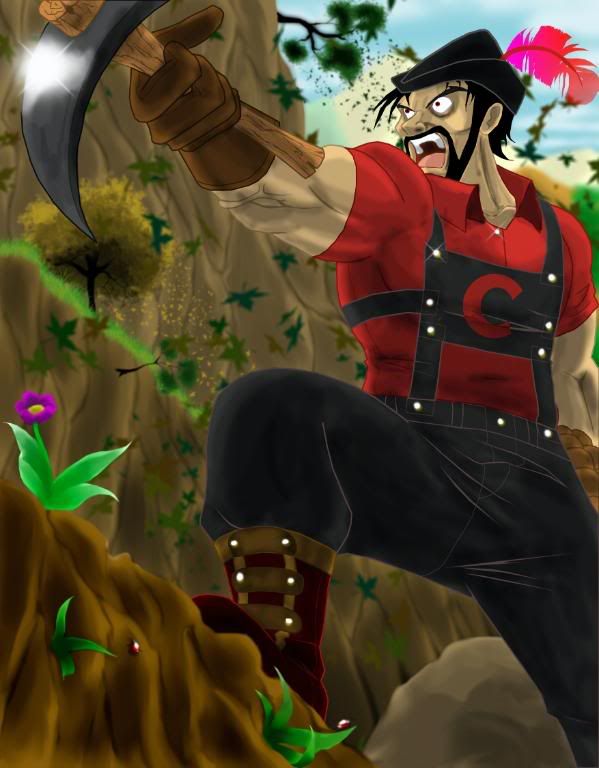 This was intended for my senior year Highschool cover. Unfortunately, I didn't know the term "tell in advance" and I was unable to use the colored version for it. The good thing, however, is I was able to get the inked version in the inner opening and closing pages on the book, thus leaving my mark to all of my classmates of my awesomeness.