Guess this is turning into a once a month sort of thing... Work keeps us busy I guess
Anyway here's a sketch i did recently. particularly proud of them boots. Will probably color soon.
I feel like I've found a permanent body size/type/proportion for Lucius. Maybe I'll add Aenon into the picture too, I feel like there's room...
anyways,
Cheers!
12/15/2014
11/16/2014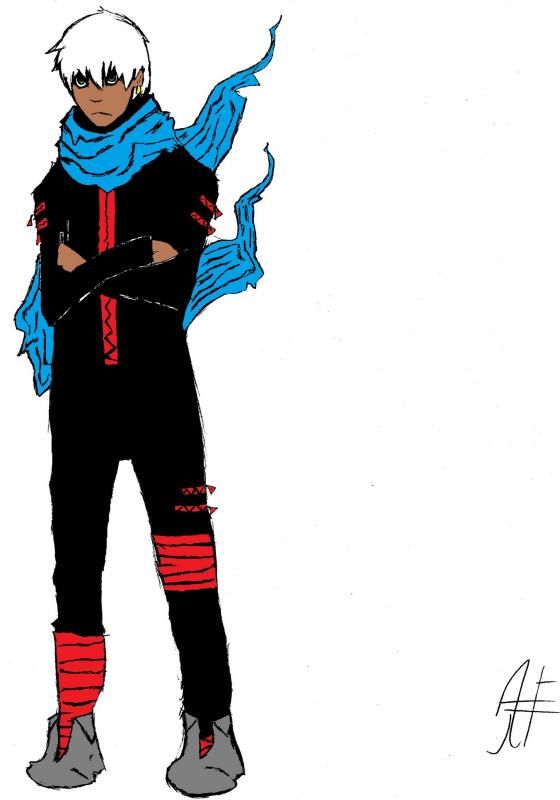 but yeah, moarz laterzsz.
peace folks
Gallery-
2014--
http://i147.photobucket.com/albums/r313 ... 588d9b.jpg
http://i147.photobucket.com/albums/r313 ... mage-1.jpg
http://i147.photobucket.com/albums/r313 ... mage-2.jpg
http://i147.photobucket.com/albums/r313 ... mage-3.jpg
http://i147.photobucket.com/albums/r313 ... mage3.jpeg
http://i147.photobucket.com/albums/r313 ... mage2.jpeg
http://i147.photobucket.com/albums/r313 ... image.jpeg
http://i147.photobucket.com/albums/r313 ... lasher.jpg
http://i147.photobucket.com/albums/r313 ... ucius1.jpg
http://i147.photobucket.com/albums/r313 ... lucius.jpg
http://i147.photobucket.com/albums/r313 ... zekiel.jpg
http://i147.photobucket.com/albums/r313 ... /lucy2.jpg
http://i147.photobucket.com/albums/r313 ... /lucy3.jpg
2010-2013---
http://i147.photobucket.com/albums/r313 ... acters.jpg
http://i147.photobucket.com/albums/r313 ... daFace.jpg
http://i147.photobucket.com/albums/r313 ... itled3.jpg
http://i147.photobucket.com/albums/r313 ... itled2.jpg
http://i147.photobucket.com/albums/r313 ... 6/keww.jpg
http://i147.photobucket.com/albums/r313 ... /shing.jpg
http://i147.photobucket.com/albums/r313 ... titled.jpg
http://i147.photobucket.com/albums/r313 ... tokiss.jpg
http://i147.photobucket.com/albums/r313 ... Lucius.jpg
http://i147.photobucket.com/albums/r313 ... onster.jpg
http://i147.photobucket.com/albums/r313 ... tokiss.jpg
http://i147.photobucket.com/albums/r313 ... /Drown.jpg
http://i147.photobucket.com/albums/r313 ... gerGun.jpg
http://i147.photobucket.com/albums/r313 ... 3/Feet.jpg
http://i147.photobucket.com/albums/r313 ... 13/Gun.jpg
http://i147.photobucket.com/albums/r313 ... edlips.jpg
http://i147.photobucket.com/albums/r313 ... 3/Hand.jpg
http://i147.photobucket.com/albums/r313 ... /Hands.jpg
http://i147.photobucket.com/albums/r313 ... baster.jpg
http://i147.photobucket.com/albums/r313 ... anGirl.jpg
http://i147.photobucket.com/albums/r313 ... adness.jpg
http://i147.photobucket.com/albums/r313 ... stance.jpg
http://i147.photobucket.com/albums/r313 ... nnova1.jpg
http://i147.photobucket.com/albums/r313 ... sagain.jpg
http://i147.photobucket.com/albums/r313 ... ghting.jpg
http://i147.photobucket.com/albums/r313 ... phones.jpg
http://i147.photobucket.com/albums/r313 ... Innova.jpg
http://i147.photobucket.com/albums/r313 ... Stance.jpg
http://i147.photobucket.com/albums/r313 ... ibaldi.jpg
http://i147.photobucket.com/albums/r313 ... di2013.jpg
http://i147.photobucket.com/albums/r313 ... abaldi.jpg
http://i147.photobucket.com/albums/r313 ... Lucius.jpg
http://i147.photobucket.com/albums/r313 ... cius-1.jpg
http://i147.photobucket.com/albums/r313 ... rcycle.jpg
http://i147.photobucket.com/albums/r313 ... ingOut.jpg
http://i147.photobucket.com/albums/r313 ... ofight.jpg
http://i147.photobucket.com/albums/r313 ... ngDown.jpg
http://i147.photobucket.com/albums/r313 ... Lucius.jpg
http://i147.photobucket.com/albums/r313 ... owBest.jpg
http://i147.photobucket.com/albums/r313 ... 13/Oli.jpg
http://i147.photobucket.com/albums/r313 ... ealone.jpg
http://i147.photobucket.com/albums/r313 ... /Snake.jpg
http://i147.photobucket.com/albums/r313 ... nhands.jpg
http://i147.photobucket.com/albums/r313 ... gether.jpg
http://i147.photobucket.com/albums/r313 ... img182.jpg
http://i147.photobucket.com/albums/r313 ... img149.jpg
2009---
http://i147.photobucket.com/albums/r313 ... atomy1.jpg
http://i147.photobucket.com/albums/r313 ... atomy2.jpg
http://i147.photobucket.com/albums/r313 ... atomy3.jpg
http://i147.photobucket.com/albums/r313 ... atomy4.jpg
http://i147.photobucket.com/albums/r313 ... ssHand.jpg
http://i147.photobucket.com/albums/r313 ... equest.jpg
http://i147.photobucket.com/albums/r313 ... sB-Day.jpg
http://i147.photobucket.com/albums/r313 ... img201.jpg
http://i147.photobucket.com/albums/r313 ... img203.jpg
http://i147.photobucket.com/albums/r313 ... img204.jpg
Paintchat doodles from 2007/8---
http://i147.photobucket.com/albums/r313 ... actice.png
http://i147.photobucket.com/albums/r313 ... ecurse.png
http://i147.photobucket.com/albums/r313 ... ditwow.png
http://i147.photobucket.com/albums/r313 ... 785684.png
http://i147.photobucket.com/albums/r313 ... ture79.png
http://i147.photobucket.com/albums/r313 ... apture.png
http://i147.photobucket.com/albums/r313 ... llwill.png
http://i147.photobucket.com/albums/r313 ... yB-day.png
http://i147.photobucket.com/albums/r313 ... Lucius.png
2007-2008---
http://i147.photobucket.com/albums/r313 ... dmonke.jpg
http://i147.photobucket.com/albums/r313 ... 8/Rain.jpg
http://i147.photobucket.com/albums/r313 ... horrid.jpg
http://i147.photobucket.com/albums/r313 ... enning.jpg
http://i147.photobucket.com/albums/r313 ... tch445.jpg
http://i147.photobucket.com/albums/r313 ... ineart.jpg
http://i147.photobucket.com/albums/r313 ... img170.jpg
http://i147.photobucket.com/albums/r313 ... img168.jpg
http://i147.photobucket.com/albums/r313 ... img167.jpg
http://i147.photobucket.com/albums/r313 ... img166.jpg
http://i147.photobucket.com/albums/r313 ... img164.jpg
http://i147.photobucket.com/albums/r313 ... img158.jpg
2006---
http://i147.photobucket.com/albums/r313 ... img144.jpg
http://i147.photobucket.com/albums/r313 ... img121.jpg
http://i147.photobucket.com/albums/r313 ... img122.jpg
http://i147.photobucket.com/albums/r313 ... img123.jpg
http://i147.photobucket.com/albums/r313 ... img124.jpg
http://i147.photobucket.com/albums/r313 ... img126.jpg
http://i147.photobucket.com/albums/r313 ... img129.jpg
http://i147.photobucket.com/albums/r313 ... img130.jpg
http://i147.photobucket.com/albums/r313 ... img131.jpg
http://i147.photobucket.com/albums/r313 ... img132.jpg
http://i147.photobucket.com/albums/r313 ... img127.jpg
2005---
http://i147.photobucket.com/albums/r313 ... img120.jpg
http://i147.photobucket.com/albums/r313 ... img118.jpg
http://i147.photobucket.com/albums/r313 ... img008.jpg
http://i147.photobucket.com/albums/r313 ... img007.jpg
http://i147.photobucket.com/albums/r313 ... img009.jpg
http://i147.photobucket.com/albums/r313 ... arold2.jpg
http://i147.photobucket.com/albums/r313 ... img005.jpg
http://i147.photobucket.com/albums/r313 ... rillaz.jpg
http://i147.photobucket.com/albums/r313 ... unning.jpg
http://i147.photobucket.com/albums/r313 ... sgrasp.jpg
http://i147.photobucket.com/albums/r313 ... erpg-1.jpg
http://i147.photobucket.com/albums/r313 ... /sword.jpg
http://i147.photobucket.com/albums/r313 ... amurai.jpg
http://i147.photobucket.com/albums/r313 ... ndom-1.jpg
http://i147.photobucket.com/albums/r313 ... old2-1.jpg
http://i147.photobucket.com/albums/r313 ... rold-1.jpg
http://i147.photobucket.com/albums/r313 ... rnew-1.jpg
http://i147.photobucket.com/albums/r313 ... year-1.jpg
P.S. I love commissioning other artists to draw my character(s), ala the commissions gallery down there
so if you would like to commission me to draw anything for you, I would love to as I have a lot of
fun with that kinda stuff, but only in exchange for one of your own(we both gotta get better!)
Commissions Gallery---
Lucius: by Tae-san