Oh, right sorry. I had forgotten who had made it.
Edit:
Now, let's talk about some of the fun games you can do in this program/applet/thing. First you need to be prepared, though:
Are you?
1: In a constant state of procrastination?
2: Really bored?
3: Equipped with at least one arm?
If you can say yes to just one of these questions, you qualify.
So, apparently someone didn't like the fact that I draw tentacles ALL THE FREAKING TIME, so it had to go down, Ultimate Destiny style. Actually, it was old school final fantasy boss battle style.
On the left: Me tentacle monster/Ultros. On the right: Grey, Crosis, Yotsuba/Nekoneko, Leddikire, from top to bottom.

I lost
Tentacle beast is dead.
Afterwards there was an even more epic showdown between Anonymous (grey) and Void (me).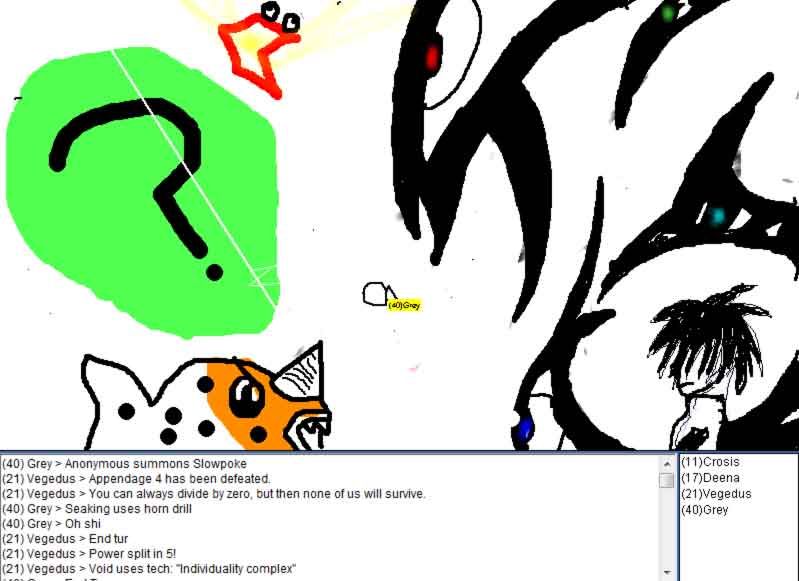 I was gaining on him, though, so Grey pussied out and divided by zero, ending it in a draw, as all existence ceased to exist.