Simplified self promotion.
[center]
Happy Valentine's Day!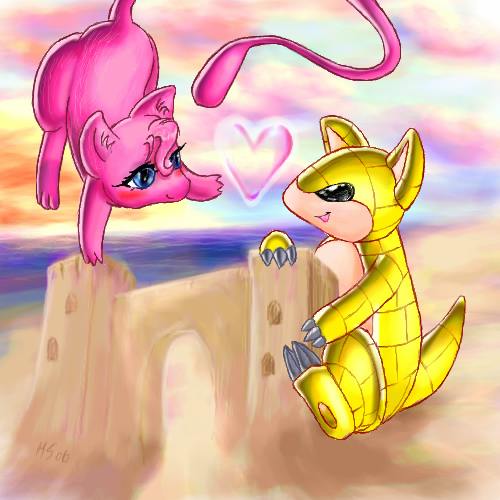 [/center]
1. Sonic Rose's Sheezy Art, tastes just like Pizza. (Merry Christmas!)
2. Sonic Rose's DA - "Half the World which is Me" (NiGHTs into Dreams)
Grim Fanfics.
1. Grim Tales from Down Below; The Grim Family Tree
Wonder how Grim and Mandy got together?
2. Grim Adventures - Frienship: The Ties that Bind and Gag (Chapters 1 and 2 complete)
What happens when your time is up and you just keep lingering?
Sonic Fanfics.
1. Tails' Little Secret
Sonic and Tails are very close, but Tails has a secret that could well change their relationship.
2. Heroes Never Die
The price of victory may be too high for Sonic to take...
3. Shadow of my Former Self
Written immediately after beating Sonic Adventure 2.
4. Tails' of Mobius: Happily Ever After
For some people, there are happy endings; but Amy Rose never seems to get them... or does she?
5. The Age of Emerald
Sonic tries vacationing after a big victory, but there doesn't seem to be any rest for him eh? Warning: Fanfic very large. Very large. Am going to rewrite it in fact and separate it into chapters. It was originally written quite a few years ago, and contains a good number of errors. Nevertheless, it's the largest fanfic I've written besides its' sequel, still unfinished.