Next up in my "In Perspective" series. This would be Gage, he's made it through quite a few redesigns,
but something was almost always off about him. In the beginning, he was just a young child, nothing too special,
after a redesign, I gave him a pair of goggles and a robotic leg. Finally, or at least I hope so, this is the final turnout.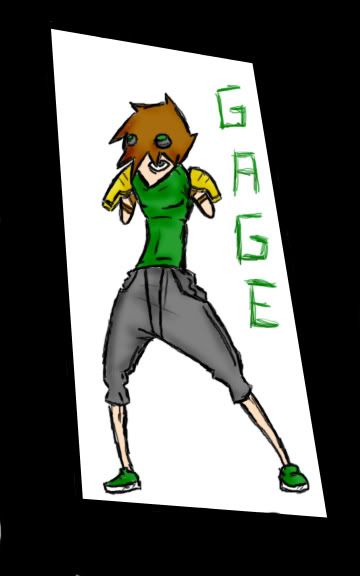 Yes... He has no arms...