Okay. I'm bored and uninspired and I'm going to have a lot of time on my hands in the coming weeks.
So...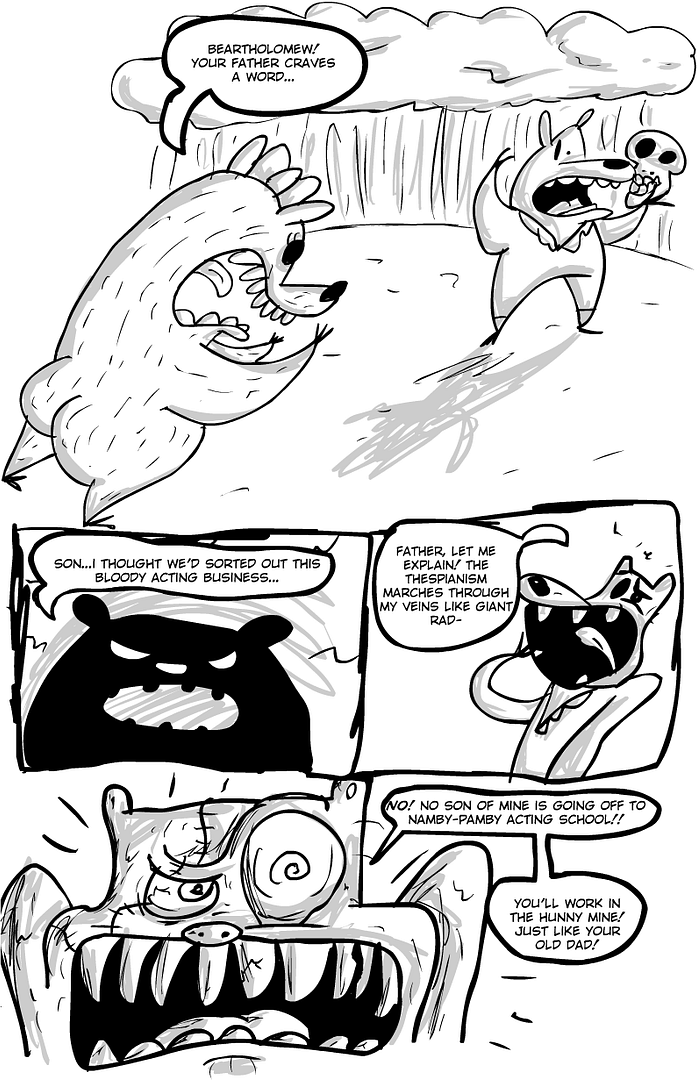 The idea is. People post what they think should happen next and I try to incorporate everyones suggestions over the course of the ever developing story. Hopefully by the time I get fed up with this project we should have have something big, bizzarre and beautiful...Possibly not beautiful...
So...suggest away. Keep it rough, though. Don't put pressure on me to incorporate any incredibly specific dialouge or references. Because it will make me sad.