More random villains for Captain Japan to fight.
These are mutant creatures created by the now dead Dr. Bio (mad scientist Hans Frankenstein's younger brother), now Frankenstein has control over them. Only 7 "Bio-Creatures" were ever created.
I based the concept for the Bio-Creatures on the Battle Lifeforms from "Jikuu Senshi Spielban".
Hypnotic Creaturelite:
The only giant "Bio-Creature", this slug-like monster can use it's many hypnotic eyes to make people obey Frankenstein's will.
Smokenoid:
Based on this
A strange smoke-breathing creature that can turn from a floating, insect-like form to a starfish-looking creature.
Vinenoid:
Based on this: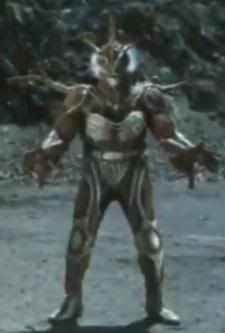 One of only 2 humanoid "Bio-Creatures", this plant-based mutant uses powerful crushing vines on opponents. It can also spray poison-pollen.
Sporeroid:
Based on this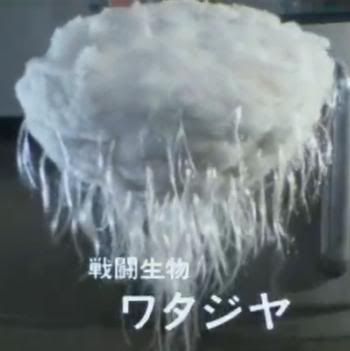 A strange creature that looks like a giant bud of cotten, but it has stinger tipped tentacles.
"Octopus-Mutant":
Based on this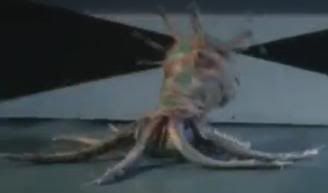 A small octopus-like Bio-Creature that can spray acid.
Tentaclenoid:
Based on this
An octopus/scorpion based monster, and one of only 2 humanoid "Bio-Creatures". It can spawn small aquatic parasites from its' arms and spit venomous ink at it's pray.
Snakenoid:
Based on this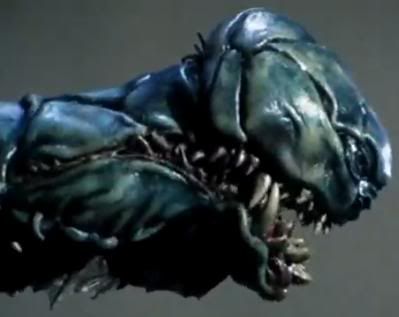 A small snake-based parasite that can attach itself to a human-arm. It cannot control the human's mind, but it can control their movements. It attacks with a venomous bite and venomous spit.