Here are some random sketches and doodles I did
=
^w^
=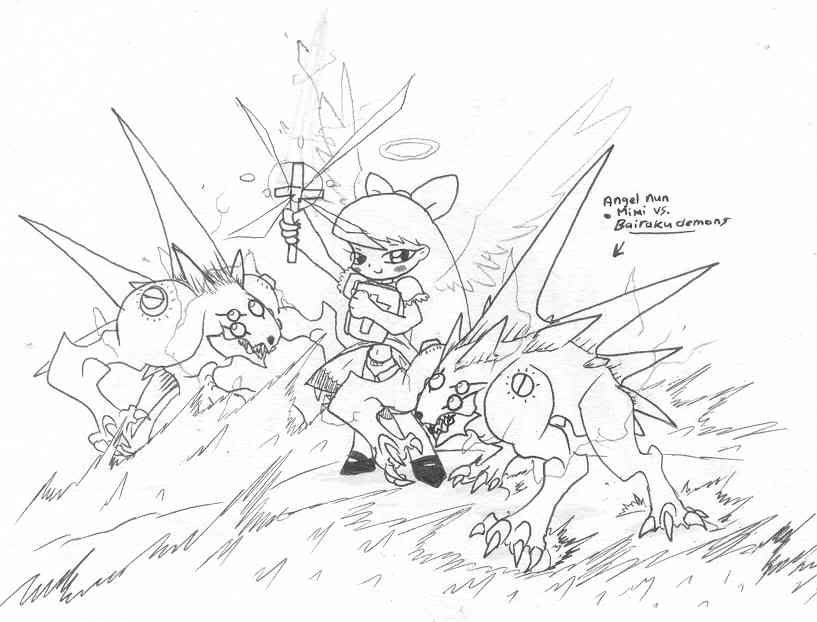 Mimi, an angel sent by God to protect the good people of Earth from evil demons.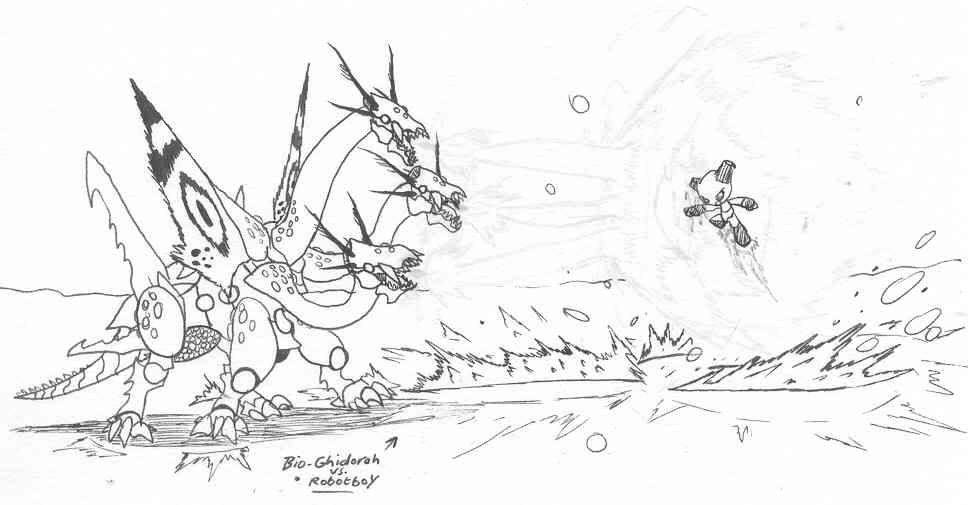 Bio-Ghidorah, a sort of bio-mechanical version of King Ghidorah, fighting Robotboy.
Horsefly Fangire from Kamen Rider Kiva.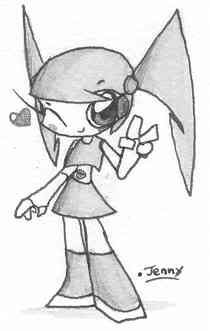 Everyone's favourite teenaged robot, Jenny.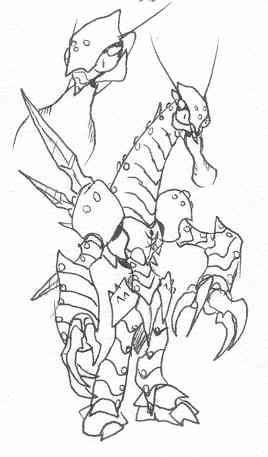 some random rough character sketch.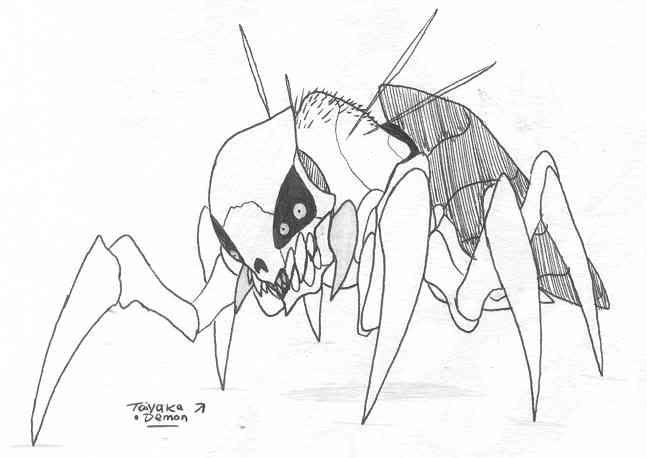 A Taiyaka Demon, an insectoid demon that Mimi fights.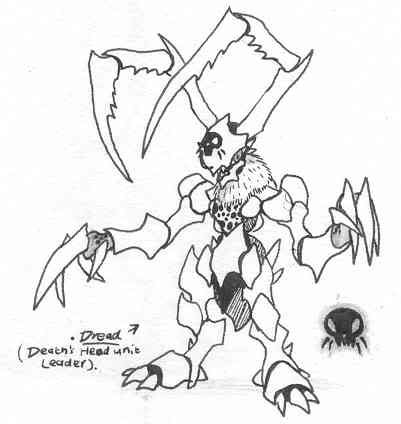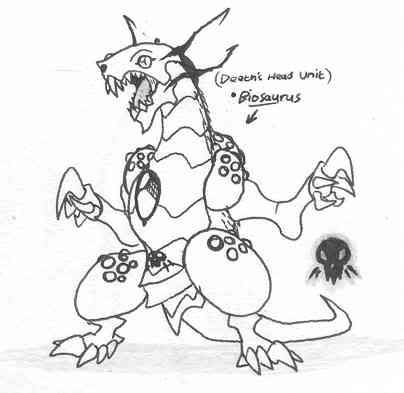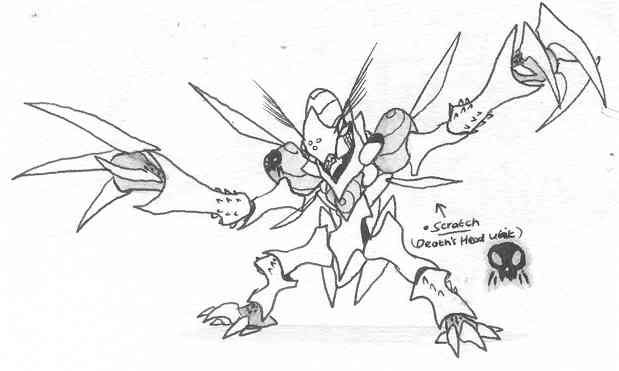 Dread, Biosaurus and Scratch, members of the special "Death's Head Unit" branch of the Darkstar Council's forces.