Wed Apr 28, 2010 8:32 pm
Hah. That's kinda funny.
Thu Apr 29, 2010 5:59 am
It made me laugh.
Thu Apr 29, 2010 6:21 am
Dead babies make anything funny.
Wed May 19, 2010 7:47 pm
I'm going to put these up before I forget again.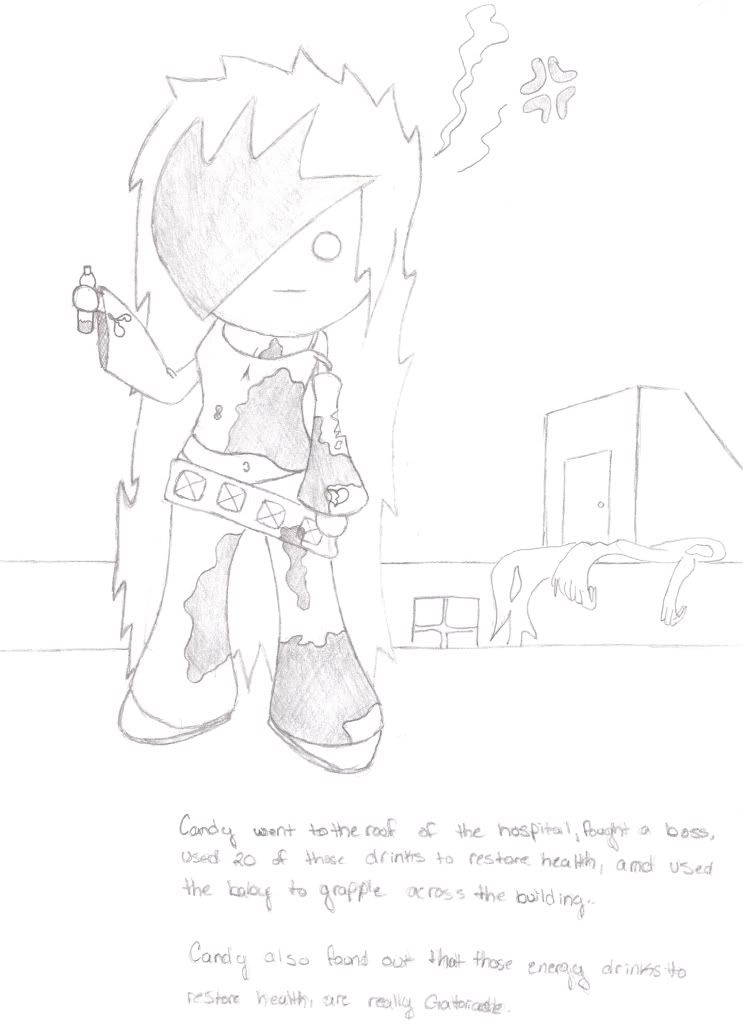 This one, I was trying to get her other leg off the ground, and cover her face with her arm which also gave me some shading practice.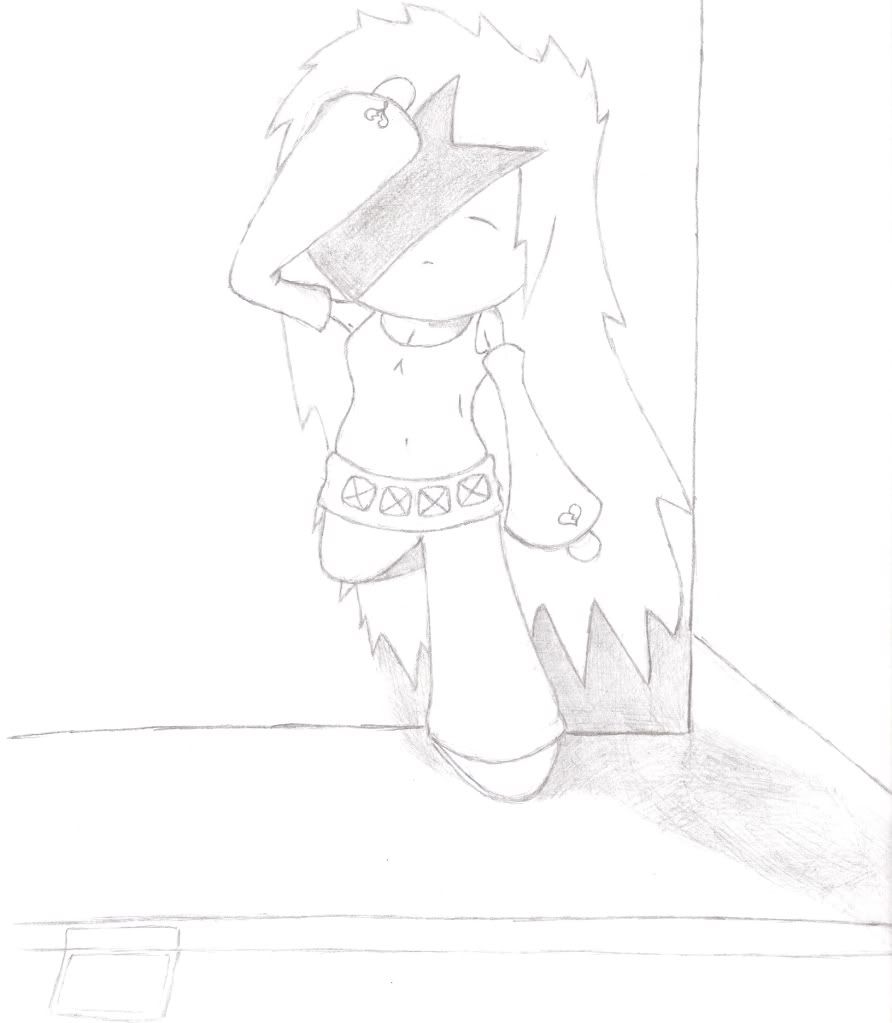 I have one of Candy sittign down in a huge chair, but I have to darken the lines more before I put it up.
Wed May 19, 2010 10:28 pm
haha silent hill that game pisses me off all the time x3
Thu May 20, 2010 1:45 pm
Yeah, that's true. But that's also the best art. XD
Thu May 20, 2010 4:14 pm
The shading on that second one came out pretty awesome.
And how is one supposed to grapple across a building with a baby 0.o?
Thu May 20, 2010 4:38 pm
Embilical cord. :3 Don't question video game logic. haha

I just realized I forgot to shade the face.
Sat May 22, 2010 9:28 pm
You sure have been making plenty of Silent Hill themed sketches/drawings now, haven't you.
Mon May 24, 2010 9:55 am
At the very least, I've been wanting to make some parodies of games. Halo, Resident Evil, Silent Hill, Dead Space, The Legend of Zelda, ect...

But yeah, it's started with Silent Hill :3
Tue May 25, 2010 1:10 am
And what a great game to start with, though I'm not sure if I prefer the original Resident Evils (1-3) or Silent Hill. Silent Hill is more psychological, so I'll go with that. Anyways, it looks like you're improving a bit. Not sure if that's the effect of me not sleeping for a few days, but whatever.
Last edited by
Fievel
on Tue May 25, 2010 3:50 am, edited 1 time in total.
Tue May 25, 2010 2:40 am
rofl you used the baby to grapple across the building ahahahaha
Mon Jun 07, 2010 6:15 pm
Cute ;3
Tue Jun 08, 2010 3:46 am
Agreed
I like it.
Reminds me of Silent hill 3 through :S
Fri Jun 25, 2010 8:01 pm
Sorry, I had to use a camera to get these pictures.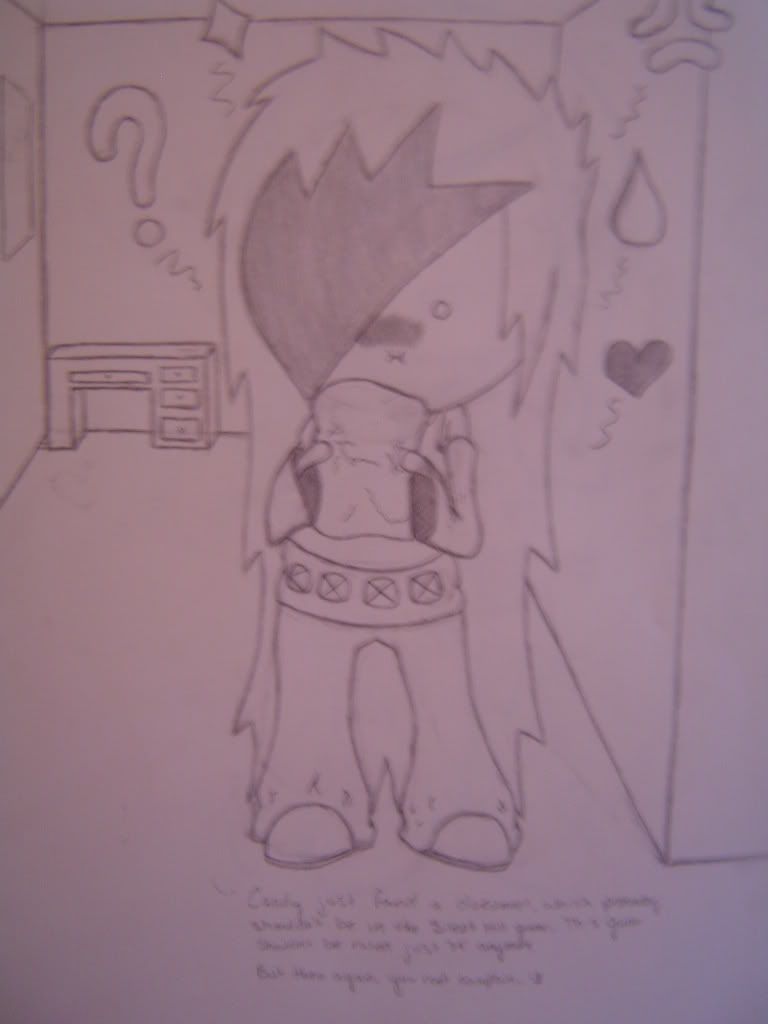 Text reads: Candy just found a document that probably shouldn't be in Silent Hill, and should now make this game rated higher than just 'M'. But then again, you can't complain. :3
This was just an attempt to draw someone new. Not a good one in my opinion though.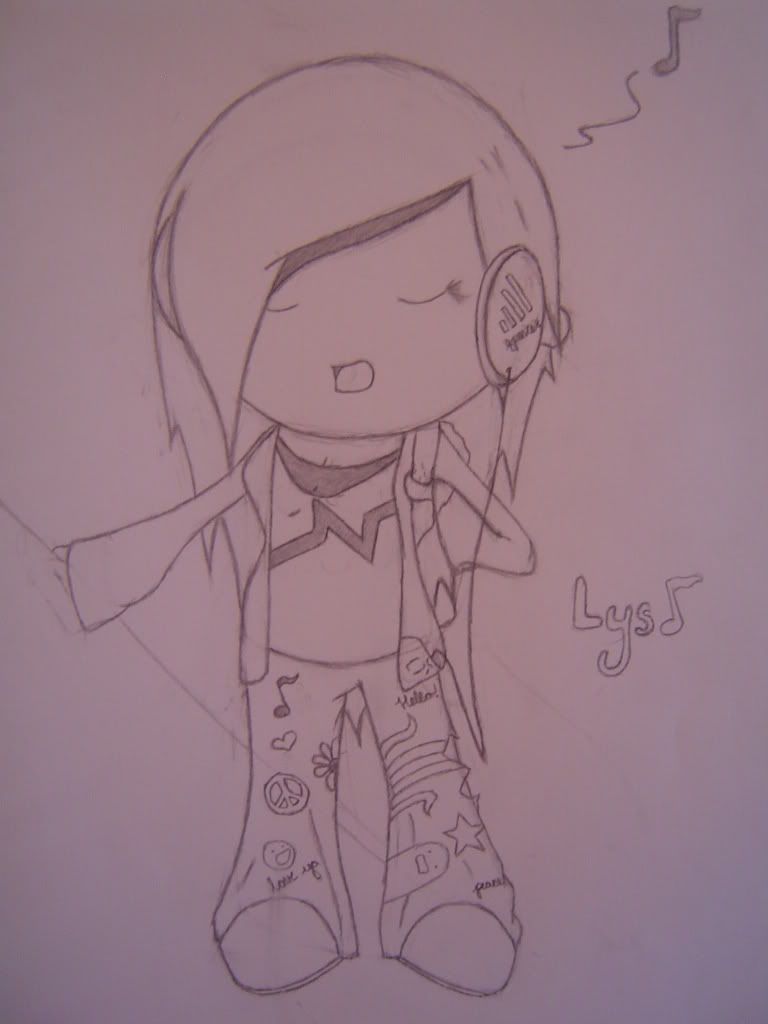 Another attempt at drawing someone new. This one seemed to turn out a lot better ;D Lys, the woman of music.
I've gotten into drawing new people now.
This be Jessica :3
Thu Jul 08, 2010 7:14 pm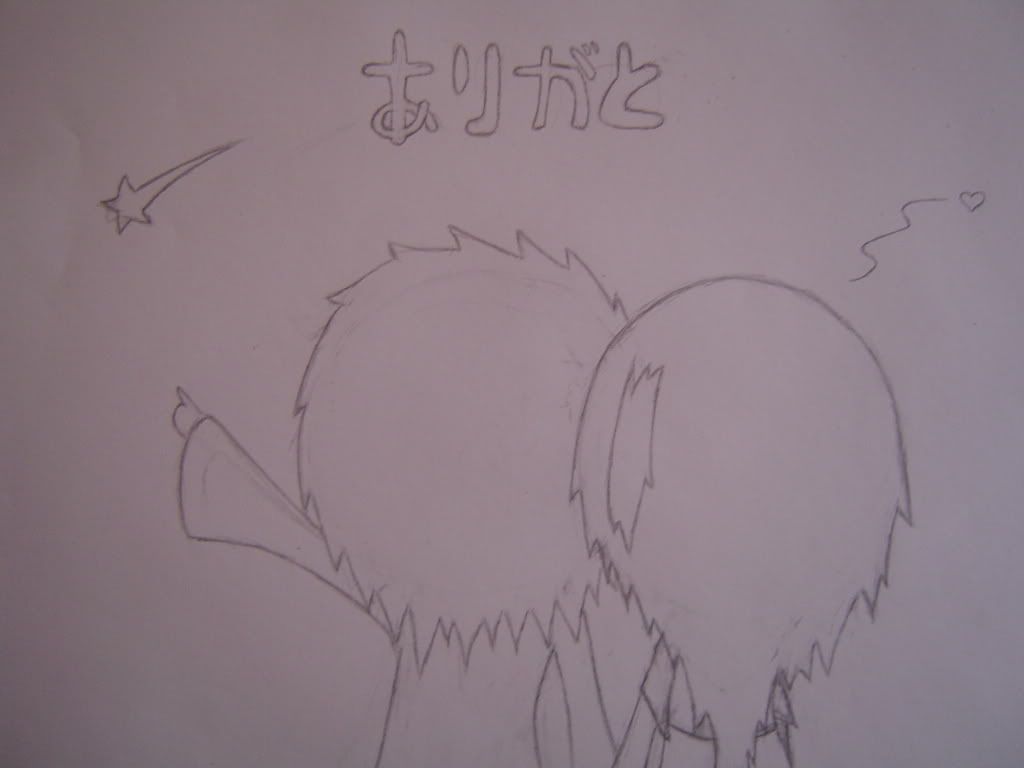 I tried to do something happy this time. I don't think I did too well with the guys hair though. D: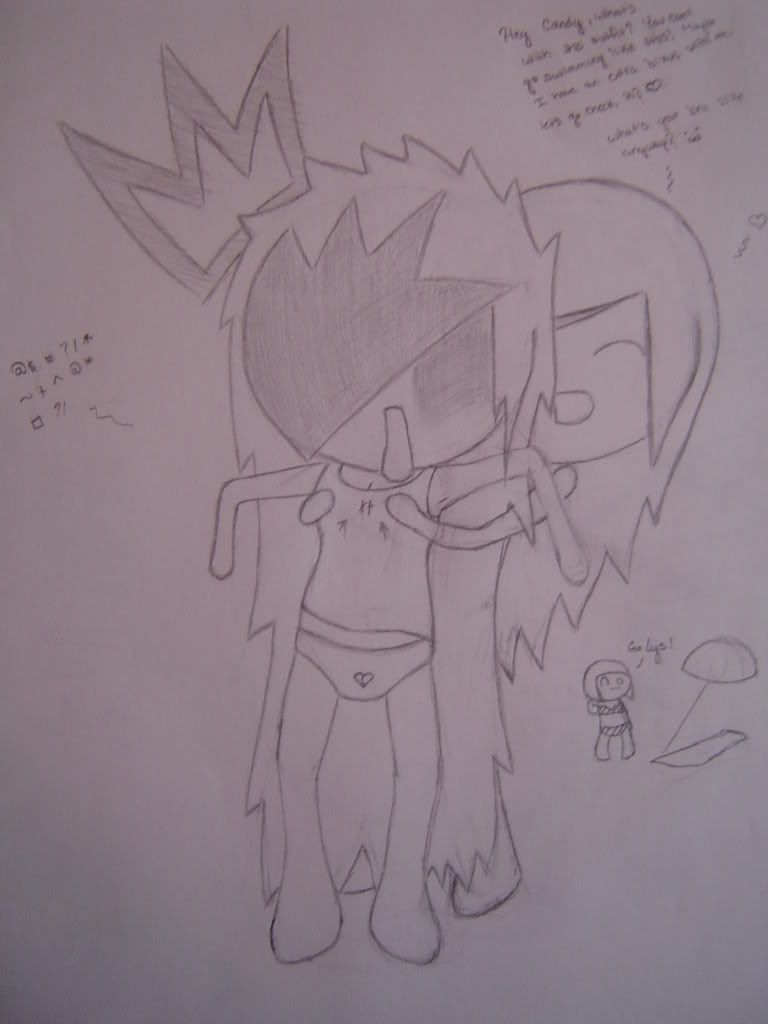 I just came up with this while swimming.
Lys is saying: Candy, what's with this outfit? Maybe I have a bikini with me, and you should put that on instead.
PS: What's your bra size? :3
Thu Jul 08, 2010 7:16 pm
These are so cute.

LOL at the last one. What does the text in the corner say? :3
Thu Jul 08, 2010 8:32 pm
At the last piece: PERVERT APPEAR!!!
Fri Jul 09, 2010 12:43 pm
@Sam: And to think this has happened in front of me before.
But I can't complain, it was quite funny.
@Doctress: Lys is saying: "Candy, what's up with this outfit? You can't go swimming like this! Let's see if I have an extra bikini for you to wear, K? PS: What's your bra size? :3"
Tue Jul 13, 2010 6:18 pm
This happened to U before ?!
Who would have done it, I wonder? Ur frineds or,,,,, some drunk guy who just passed by
Oops I'm getting like spaming, SRY (= w =)
Wed Jul 14, 2010 2:40 pm
this did not happen to me. ._. I am a boy after all, so it would be pretty strange if it were to happen to me. I've gotten my but slapped by a girl, so I would imagine it to be just as awkward.
Thu Jul 15, 2010 9:04 pm
Tue Sep 14, 2010 6:04 pm
I haven't uploaded anything in a while. Since the beggining of summer i think.
Anyway, I think I've made some progress over the summer vacation. Making the people taller and skinnierm compared to previous drawings. So overall, I have gotten better with the body portion of this style. I still have some problems with making diffrent poses though I'm sure that can be resolved if I spend some time on it. I have changed the eyes, only slightly though, so it's not too special. Other than that I just need to figure out some small stuff for now.
Candy.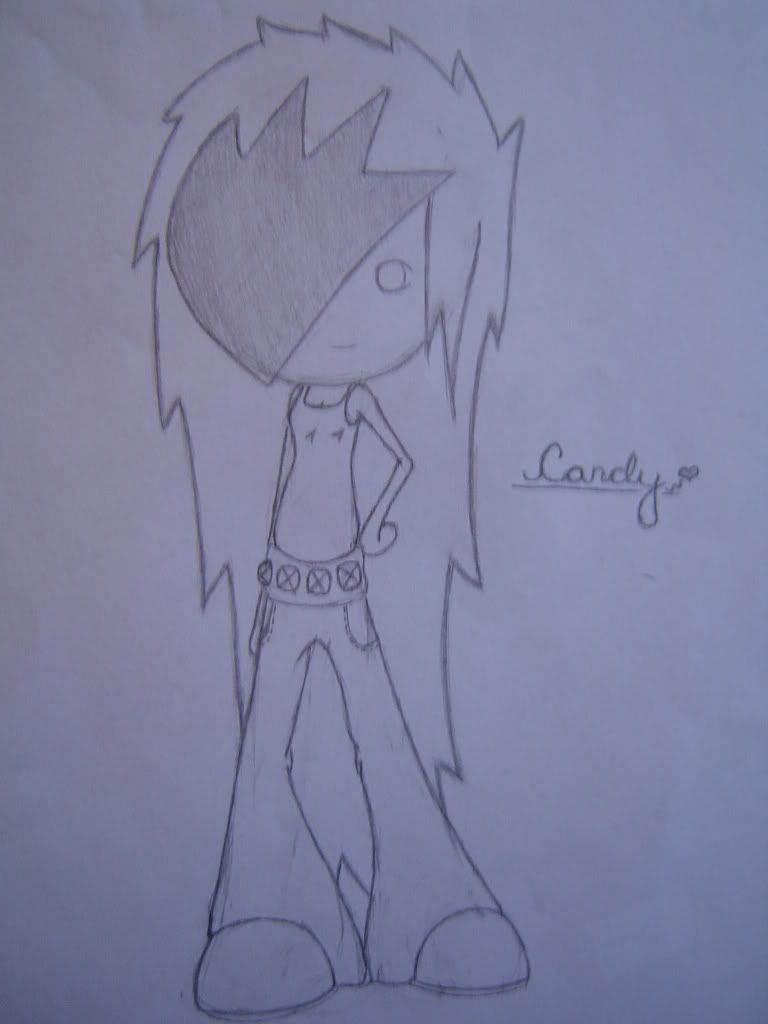 A new person, Ruby. If I had the skill of coloring, I would give her ruby read hair thus the name Ruby.
Lys.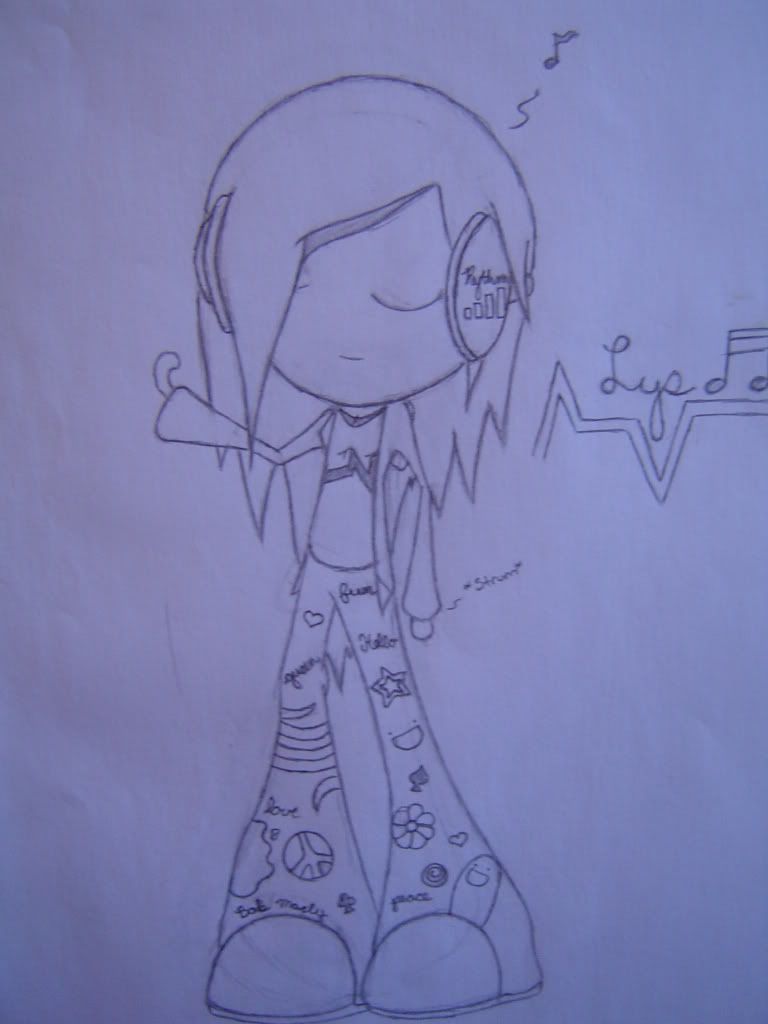 This person doesn't have a name, though I drew her back before school ended. I didn't feel she came out very well though...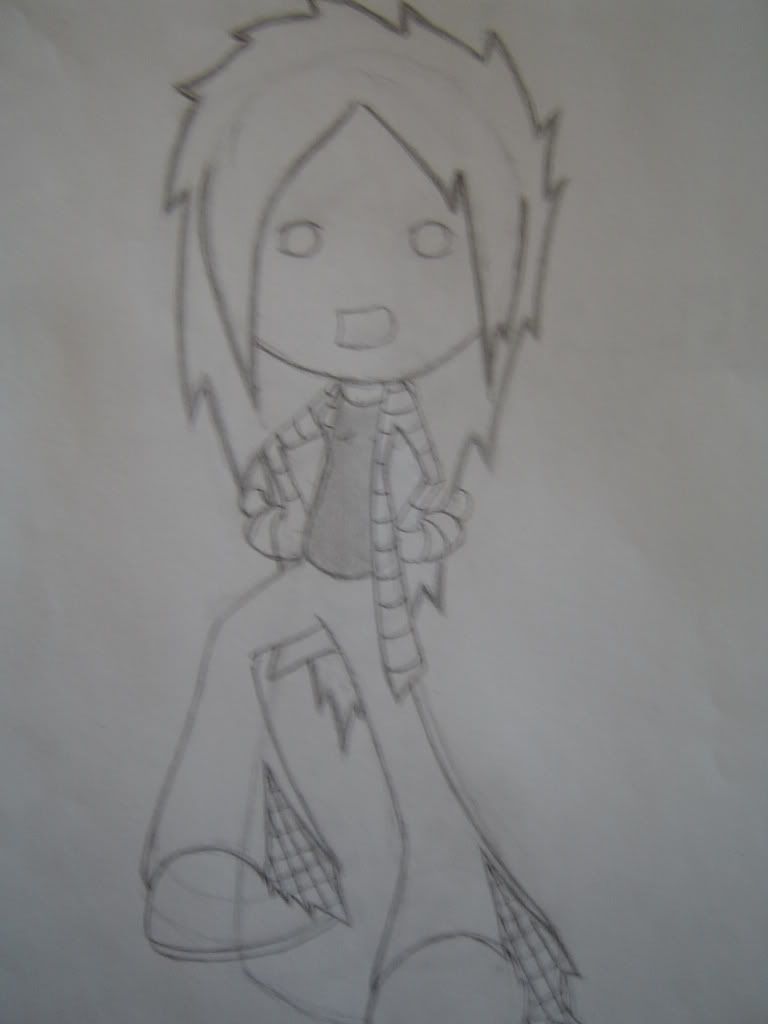 My goal has been to redraw all of my characters. I've got Candy, Lys the unamed girl, and even made a new person. Yuki, and I think two others still need to be redone.
Tue Sep 14, 2010 6:06 pm
Wow. Looking back at your thread, you have really progressed!
I'm thoroughly impressed.
Tue Sep 14, 2010 6:43 pm
I was doing the same thing with my folder. It looks so much diffrent from back when I first started them.

Thank you though. :3