I'm going to put these up before I forget again.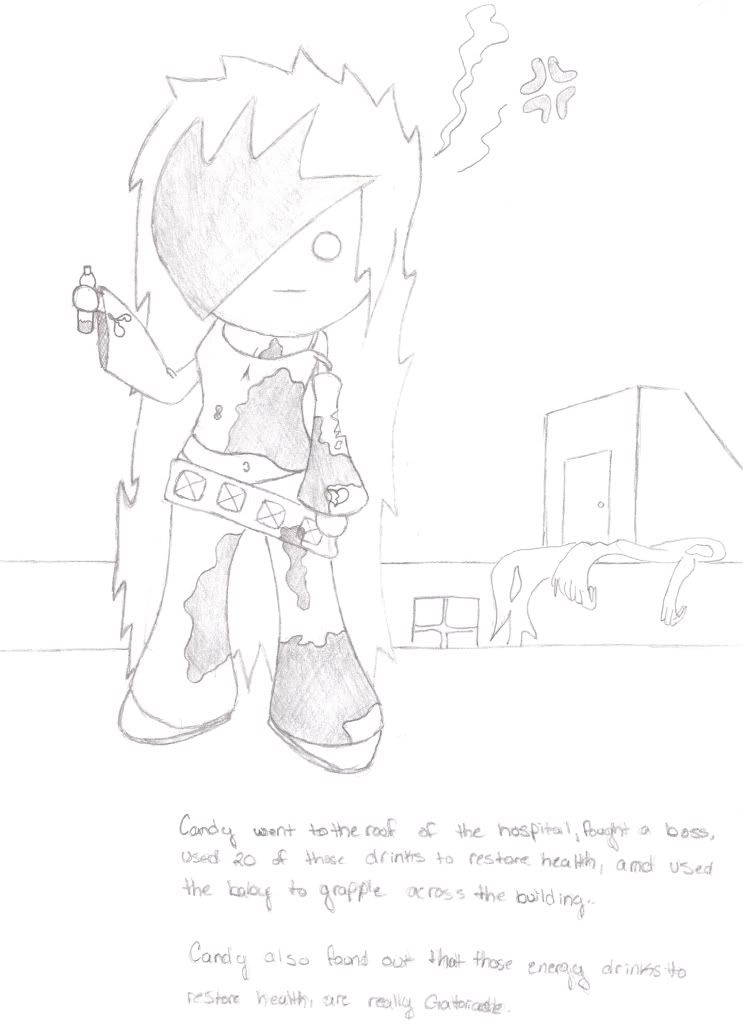 This one, I was trying to get her other leg off the ground, and cover her face with her arm which also gave me some shading practice.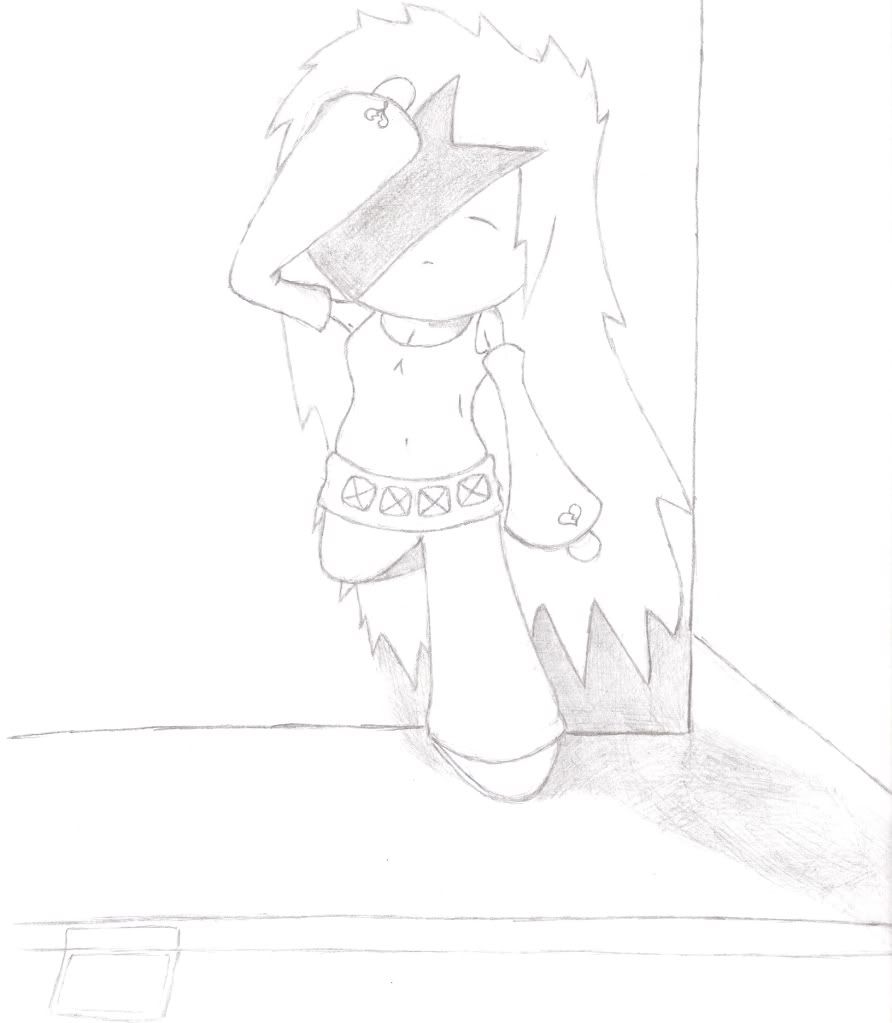 I have one of Candy sittign down in a huge chair, but I have to darken the lines more before I put it up.