A few updates here:
Introducing Tadashi, my new character. In the second pic, I experimented with the Gradient Mesh tool. I think its an interesting effect, but I'm not totally sure about it.
I did it all in Adobe Illustrator. No tablet used.
Some portraits I did of my friends in my style: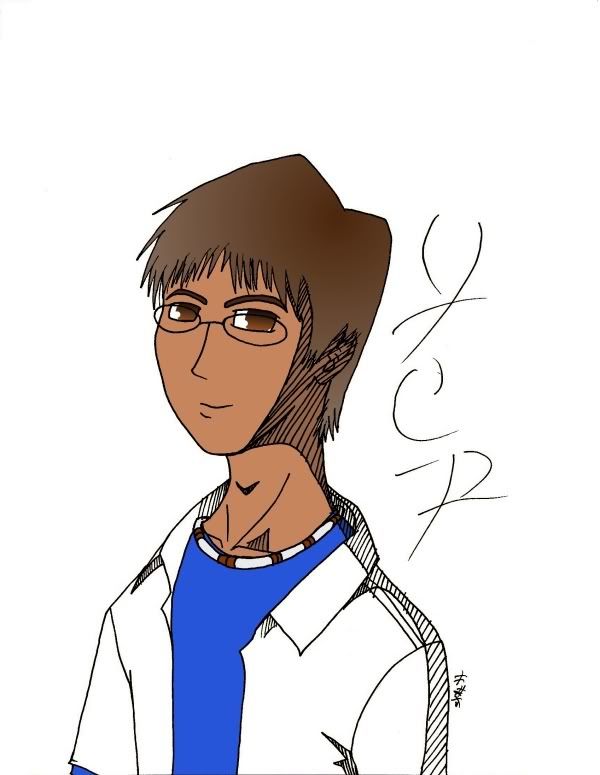 A sketchbook assignment for my art class. I had to draw seven geometric figures and show value, include a background, etc.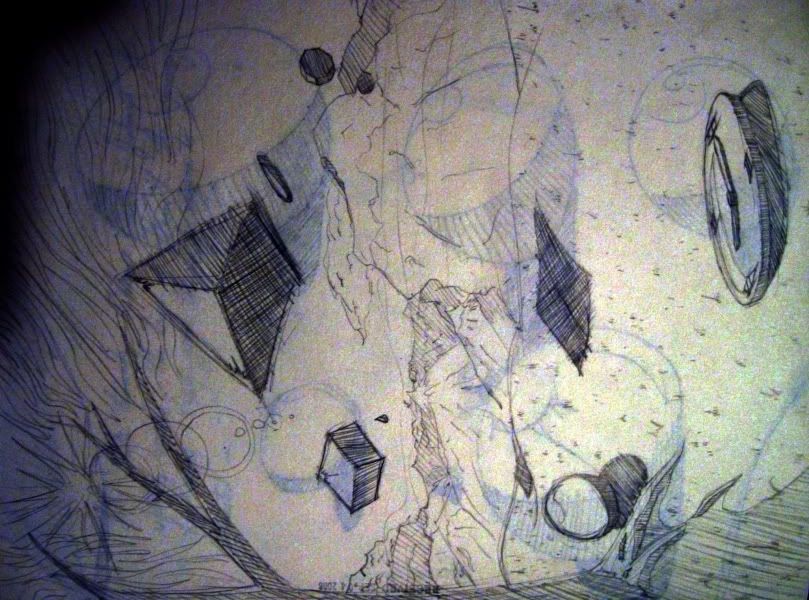 Tadashi and friends having a tug-of-war. Boys vs. Girls: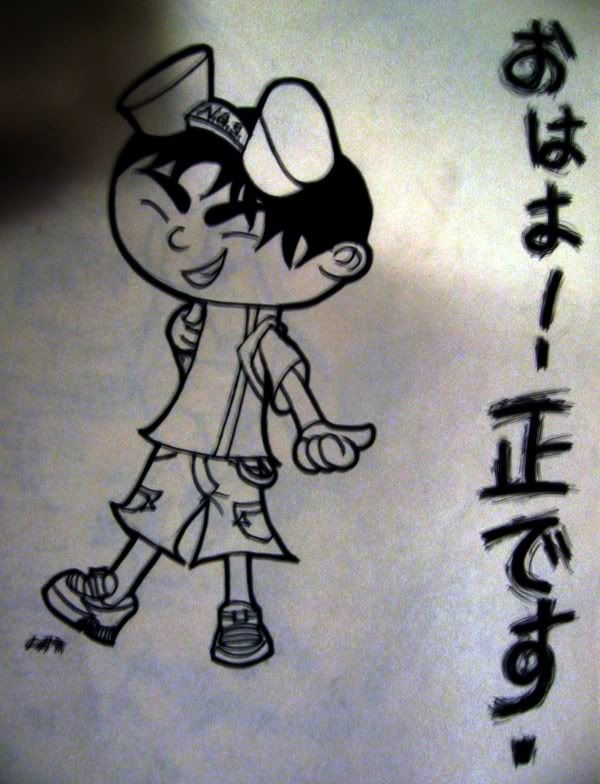 The reason those last few weren't scanned is because I drew them in my 13x20 sketchbook. And that won't fit on my scanner.
Some info about Tadashi:
He's Japanese.
He's in elementary school (despite how tall I drew him in illustrator).
He's always captain whenever there's a soccer game. ALWAYS.
He's totally into Capoeira.
Also, I'm having trouble when classifying my pics of Tadashi on DeviantArt. I don't know whether to put it under Cartoons or Manga/Anime. I wouldn't totally call it anime since I was more inspired by Craig McCracken when drawing him, but I also wouldn't call it an American style cartoon... It doesn't feel totally right to me. Can someone help me out with this please?
Hope I'm improving...