Thanks for the suggestion. The outline on the highlights was a total accident and I'm too lazy to get rid of them,
.
OK, I've got a few sketches and such for y'all.
I introduce Frank "Feed" Washington:
The Rowdyruff Boys are here and Butch is making an obscene gesture:
Just some hand and feet practice: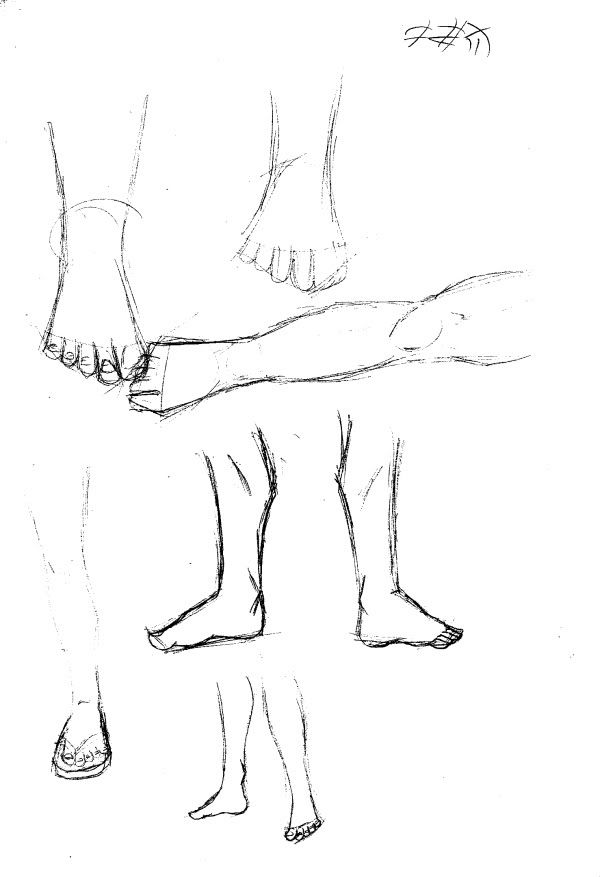 Some random sketches for practice:
Sasha Meyer, Joey Panucci, and Trey Woo Lee. These are the sketches for their character profiles:
I have more drawings (completed ones at that) but they're in a 13x11 sketchbook that's too big for my scanner. I'll probably have them shrunk down next week and then I'll post them up.
EDIT: Whoops, almost forgot! The Powerpuff Girls:
I sketched it really light so this was the best I could do with it. Hope it's not too bad.