Wed Aug 10, 2011 9:58 pm
laaaawl yeah
in your dreams, boyo.



Thu Aug 11, 2011 11:48 am
I know this one too.
Sun Aug 14, 2011 12:46 am
And Mono and Coos made a return. \o7o/
I'm so rusty with Pchat sobbu.
Sun Aug 14, 2011 4:08 am
Cute!
Sun Aug 14, 2011 4:28 pm
I feel so rusty too xD
Tue Aug 16, 2011 5:10 pm
how do you show a drawing
Thu Aug 18, 2011 9:44 am
I hopped on when Grave and Mono were on. I only did really rough things. Nothing to write home about. Grave is still amazing though. And of course give a warm applause to Mono even though she couldn't stay long while I was there~
And shadow doom: It's the code that comes up when you click the "Img" button. Prnt Scrn the painchat window and then crop out the drawing window. Then upload to an image hosting site, copy the link and paste.
Fri Aug 26, 2011 7:25 am
It suddenly slowed down again. D=
Oh well, some early morning doodling.
Wed Sep 14, 2011 9:11 pm
I'M BACK!
...For now...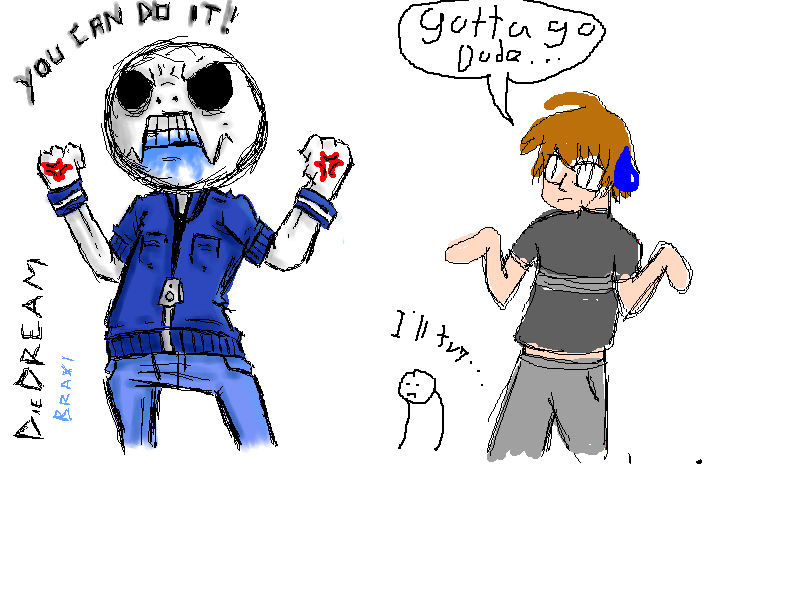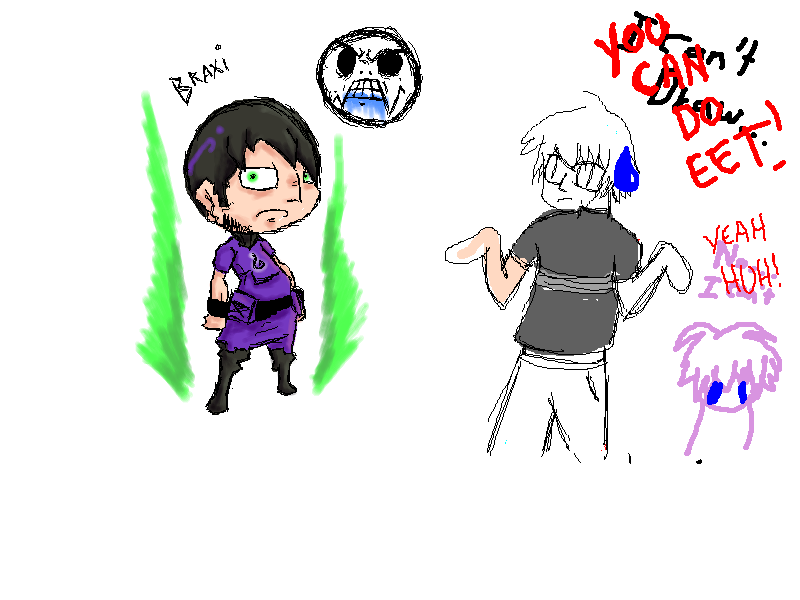 Fri Sep 23, 2011 10:48 pm
I'm somewhat back, too. I suppose I haven't forgotten about PChat, if that's a better meaning. Anywho, nothing much. I've been having a character design brainstorming in my mind as of lately, so I decided to sketch down some crude references. Supposedly, a 4th form to my OC Lucifer Stephenson's powers. I dubbed it "Royal Blood."
Sat Sep 24, 2011 3:51 am
There never seems to be anyone on when I get on. This is saddening. =(
Here's a quick little sketch session I did out of boredom.
Fri Oct 07, 2011 11:28 pm
Well, lets change that, shall we? I've got a triple update this night around:
Sat Oct 08, 2011 1:53 pm
I've been absent because I'm trying improve my skills at drawing in photoshop. And that school thing. But I still check from time to time.
Sun Oct 09, 2011 3:39 pm
I'm there for the time being, if anybody wants to tag along. Forgotten about it for the longest time. Lol.
Edit:
Tue Oct 11, 2011 3:33 am
Using a mouse in paint chat is tough...
Missed you online, Silver.
But I made good use that head you drew
Tue Oct 11, 2011 7:16 am
Lawl.

Get a tablet, you hobo.
Tue Oct 11, 2011 12:26 pm
MEH!

I say "Meh" to you sir.

But I'll be getting one this month hopefully :3
Sat Nov 05, 2011 6:45 pm
CRANE!
I had missed the fun time, didn't I?
(Oh well, I have been gone from here ever since when? Hmmm~~~~ 6 months??)
Mon Jan 23, 2012 11:37 am
I haven't been on it for a long, long time. I think I'm all rusty.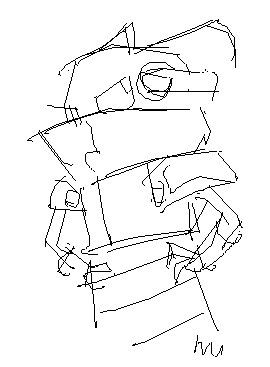 Have an Invader Soth XD sorry, guy.
Thu Jan 26, 2012 6:19 pm
I know how ya feel. Here, accidental bishie.
Thu Apr 26, 2012 6:07 am
.
Last edited by Anonymous on Thu Apr 26, 2012 9:16 am, edited 1 time in total.
Reason: Bot
Sun Jun 24, 2012 12:35 am
omg i need to share my art with you guys!!
Sat Jul 28, 2012 4:29 am
If nothing else, it's good to get this thread bumped so we can see it again.
I draw some muscly guy from reference. Lily drew a shit and boobs and other stuff. And the others just watched because I was apparently taking up all the space :S
Thu Aug 02, 2012 7:43 pm
Fuck me; I should really join in these days, like old times. I haven't done jack since that last secession, and my poor tablet just sits there whilst my other artistic friends draw on Paintchat! D:
'Course, I'm guessin' everyone's as busy with RL or lazy with it, like me, so fun and games are sometimes forgotten.