Deena has enabled the tablet sensitivity. Ish nice.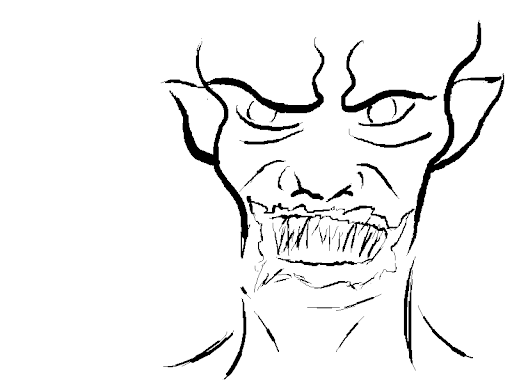 Also, we might change the size of that canvas, but we need a consensus on if people want it. Both height and width can be changed independently:
The canvas can be made a 150 pixels higher (from 450 to 600). I'm sure I'm not the only one who thinks the canvas isn't very tall at all and space tight in that dimension. However, the application itself doesn't actually get taller with this setting. Instead, you have to scroll down in the canvas to see the extra space. In other words, you can't ever see the entire canvas at a time, which kinda sucks. This means that if people forget or don't care to use this extra space, we'll have a mostly white bar at the bottom of every picture submitted.
In width, the largest setting is 1120 pixels, which is 320 pixels wider than our current. This is quite a bit wider. In any small group it's averagely space for one or two persons more. It also screw up the height/width ratio even more than it already is, and, more importantly, some people's monitor's might not be big enough to contain all or it, or it just may fill up uncomfortably much. Do say if that applies to you. There's also a setting for 880 pix, which is just a small 80 pixels wider.
Here's
a chat with max width and height (note: it's only for testing purposes. It's not supposed to replace our current one, so don't make it a habit of hanging out there). Try it out, and come up with an opinion.