In response to Rockwell, it's actually not Medieval. It takes place in a fantasy world that's actually pretty advanced, to an extent. For example, they have televisions, radios, and computers. Transportation-wise, there are steam trains, boats, and some cars (very old-fashioned ones, though). But overall there's a medieval feel to everything, which is what I was shooting for.
As for Kurika, she tends to look much better in the sketches than in the inked pages. She is a tomboy, though, which is why she looks the way she does. Yes, she does need a shower... she's homeless, after all. She's actually supposed to be very dog-like, hence her somewhat pointy teeth and the fact that she wears what appears to be a collar. The reasons for this and her scars are important plot points.
She's also an archer, but she won't use her bow untill chapter 3.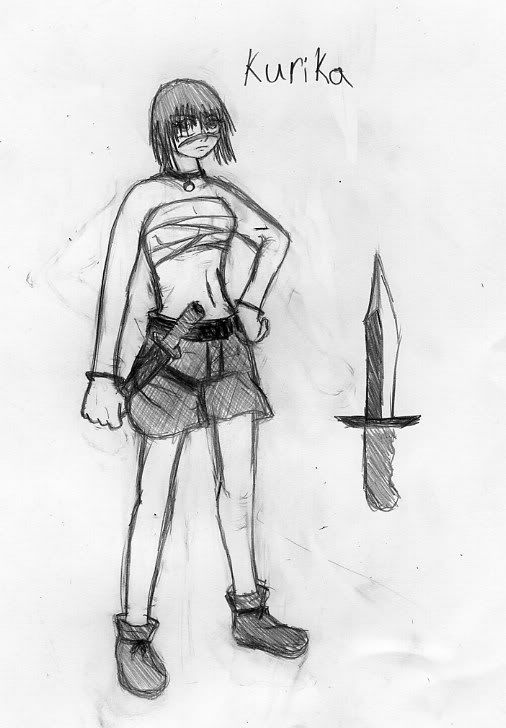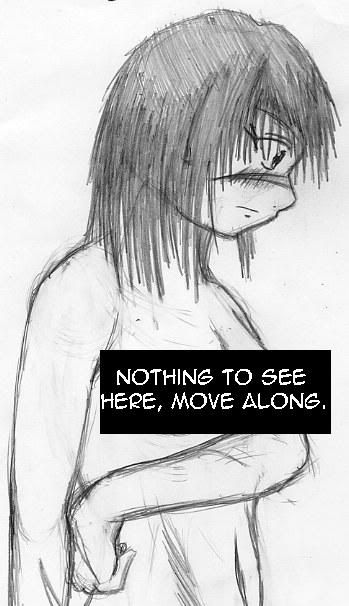 Old design, ditched because the skirt was too hard to draw and looked odd