yeah, yeah, i know i promisd a colored drawing, but everything just got in the way this week, all i could do was do little things...but there still aright.
this is Blayze, an original character that my friend made up...my friend is a pyro.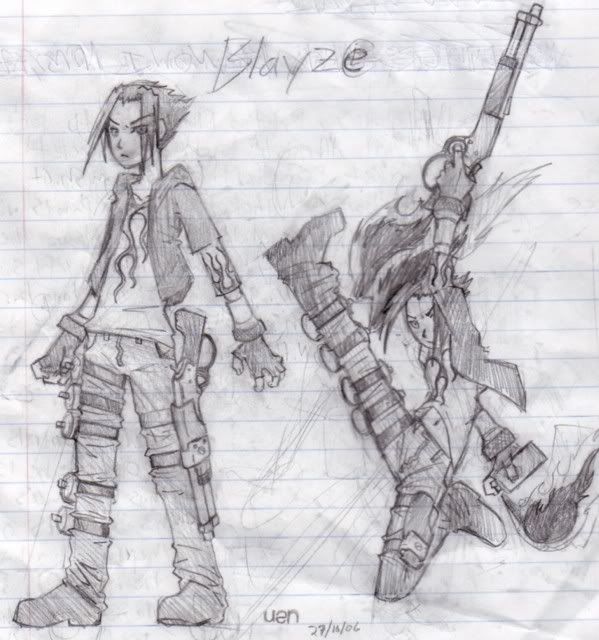 okay, this one is pretty cool, 2 designs for paintball guns that i think might work. also:it was free-handed.

and a 4 little doodles i made in history class while i was highlighting notes. (drawn with red highlighter)
p.s. can anyone tell me how to post pictures directly to the thread, y'know, instead of linking?
_________________
"They don't think it be like it is,
but it do." -- Oscar Gamble