Thu Sep 03, 2009 8:31 am
Advocates are definitely evil, but I was thinking more of giant multinational corporation CEO. Those people are both evil, and have copious amounts of power.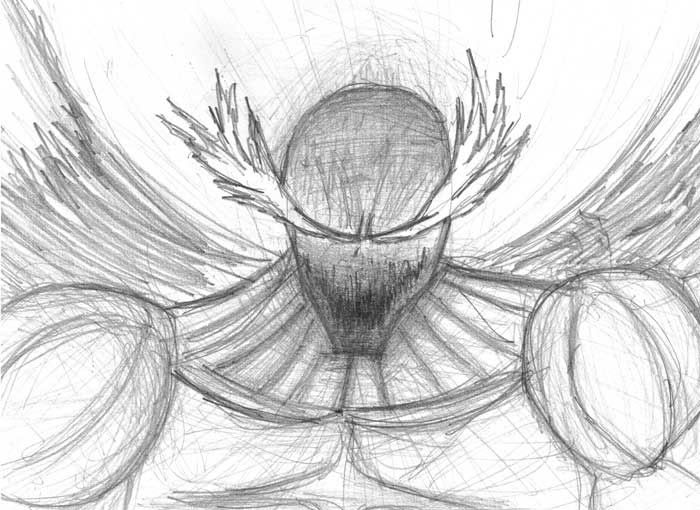 Another concept. As anyone who have tried to draw Cthulhu surely knows, it's hard to draw something that inspires dread by it's visage alone.
Mon Sep 07, 2009 5:16 pm
I'll try to get the "Snafu OC Battle League" started tomorrow, I just need to type the info/rules/stuff for it (not that it's gonna have many rules anyway - it's point will be having fun, afterall). Until we make a deceant logo, we'll use THIS as a temporary logo (yeah, I know - it looks like crap):
Code:

--SS----OO-----CC--BBB--L----
-S--S--O--O---C--C-B--B-L----
-S----O----O-C-----B--B-L----
--SS--O----O-C-----BBB--L----
----S-O----O-c-----B--B-L----
-S--S--O--O---C--C-B--B-L----
--SS----OO-----CC--BBB--LLLL-

Just an info/reminder - 2nd O.C.T. auditions will probably start next week.
Tue Sep 08, 2009 4:55 am
Well, Snafu OC Battle League is finally formed. Check it's thread and feel free to join, if you'd like.
viewtopic.php?f=5&t=44453
We still need contestants and more judges, but - hey. We need to start from somewhere, right?
The "temporary logo" looks kinda weird 'cause I had a different font set in Notepad while I was making it. Oh, well.
Tue Sep 08, 2009 9:18 am
Hrm... do you think the BL and the OCT happening at the same time will be.... I dunno, not too busy?
Tue Sep 08, 2009 3:58 pm
You can duel in Battle League any time you want, against anyone you want, unlike the O.C.T.. It's also good for those who have some spare time, but not enough for the whole O.C.T.. If you'd, for example, lose a round in O.C.T. at some point, you can have fun in the Battle League until the next O.C.T. starts.
It might make people lose interest in O.C.T., tho'.
Battle League is much more "user-friendly", with very little rules and all, but O.C.T.s still have their own stories and stuff (their own little charm, you know? Not to mention prizes - even tho' most people simply entered for fun.).
Wed Sep 16, 2009 3:00 pm
All right.
I have some things to ask.


1.) Do they know it's a tournament?
2.) Does an NPC have to be involved? (I have another way for her to learn she's dead)
3.) Can I just do whatever I want for the intro? (no, seriously.)
Thu Sep 17, 2009 1:15 pm
What is this OCT?
I'm new here. (In this thread, anyways.)
Fri Sep 18, 2009 5:07 am
O.C.T. is short for "Original Character Tournament". O.C.T. is an art contest in which contestants make their own characters that take part in a story made for the O.C.T.. OCs (Original Characters) made by contestants usually fight among themselves for the "prize", which is in an unknown scientific breakthrough in the current Snafu O.C.T.. Basically, when contestants get paired against each other, they have a certain amount of time to draw a comic in which their OC is beating their opponent's OC.
Wed Oct 21, 2009 5:14 am
I'm 'netless atm and I'm posting from my faculty's computer center. For some reason, 3rd page of "OCBL" thread can't be accessed from here ("Access Denied!") as it is wrongly identified as... uh... you know (OCT can't be accessed either
). So, therefore, I can't post there (even if I enter earlier page and say "post" I still get "Access Denied"
).
Anyway, I hope Mykie and Morgan will stumble upon this, 'cause I wanted to remind them their duel should have started this monday and ends on sunday. Also, any of the OCBL judges want to judge this match or should I do it?
Sun Oct 25, 2009 7:33 pm
Sounds like a fun contest to keep track of, I'll be sure to watch it. :>

And hello, new face in the art forum.
Tue Oct 27, 2009 1:29 pm
Thanks. Last O.C.T. was apparently considered fun, since people wanted another one XD. I hope this one can be even better, tho'.
Ah, yes. NM. Truthfully, I find your art too disturbing for my taste. No offense.
XD
I do like the way you drew/colored the alien girl/thief in your avatar, tho'.
Tue Oct 27, 2009 2:08 pm
No offense taken, everybody's got their preferences. I'm capable of drawing non-hentai images, just doesn't come up often since the gallery I like is mostly adult themed. :P

And thank you, I'm happy with how she turned out too.
Sun Nov 01, 2009 10:35 pm
So guys, I've installed Win7 and reinstalled PS CS4 and the reaction has become retarded again.
Literally retarded, as in the cursor would lag in a sense that I can press down and drag from point A to point B and it would stay at point A assuming that I'm pressing the pen down but not moving which results in photoshop recognizing the gesture as a right click. Also, sensitivity is nutty for most of the time. I somehow fixed it when I was using XP and now it's back. FYI this happens only in Photoshop. I have the latest driver, latest updates. Any ideas?

I also think that there should be an FAQ thread.
Mon Nov 02, 2009 12:22 pm
I have a question on a completely different note, since my last time dabbling in the art forum, my work has changed a lot and I am doing a lot of painting on canvas, does anyone have any suggestions for how to digitally display this work?
Mon Nov 02, 2009 2:36 pm
Well, it's definitely not optimal, but with proper lightning and with a bit of photoshop post-processing I think you could get acceptable results out of a camera. I can't really imagine how else you could do it.

No tablet ideas except for the obvious Glah (re-install driver, buy a new computer, pray to ye god Adobe and Wacom, Row Row Fight the Powah, etc)
Mon Nov 02, 2009 7:34 pm
My computer is about 2 months old and I just installed Windows 7. What do you think?
Sun Dec 27, 2009 3:41 am
Hello, I'm new guy here (I'm Vietnamese, my English isn't good, so, if there're any mistakes, forgive me)
Looks like all of you very good at photoshop and using computer (I don't)
Anyways, to introduce myself , I have a new work, hope you like it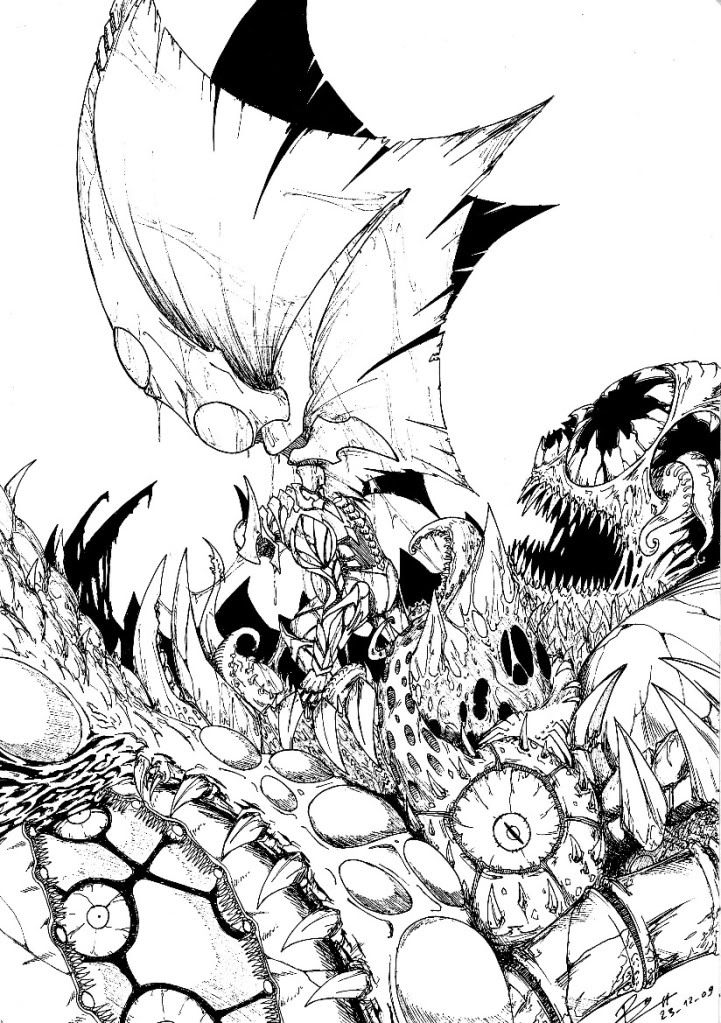 Wed Jan 20, 2010 7:34 am
Looking for a imageboard that's for western cartoons. Something similar to danbooru. Does it exist?
Fri Apr 30, 2010 3:34 am
Wow, this thread is old. That's only significant because it has merely 22 pages in 4 years.
Fri Apr 30, 2010 5:22 am
Yeah, we don't actually talk much in here, for some reason. It'd probably die if it wasn't a sticky. Still, it has it's uses.
Fri Apr 30, 2010 10:13 pm
I think I might even have an old post in here.
Thu May 13, 2010 7:15 am
Maxgate wrote:SNIP
HOLY COW IS THAT AWESOME.
I cant imagane how that thing would look with color.
On the other hand,are you sure you arent H.P. Lovecraft reanimated as an artist.
PS:Through i wished there were more stuff on the sky/background,but hey now im nitpicking.
Tue Aug 17, 2010 1:04 am
Hey all. I haven't been on this forum in a whiiiiiile.
Sat Sep 18, 2010 10:21 am
Hi guys, i'm new here. i hope we could get along.
Tue Sep 21, 2010 12:21 am
Wait for it....wait for it...