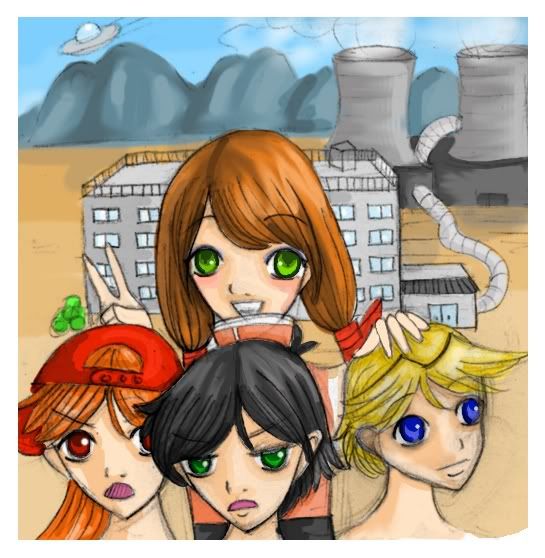 FINALLY DONE!
Added after 4 hours 53 minutes:
A bit of explanation behind this one. It's not really canon because technically the RRB doesn't know that Bergenia exists. It's a hypothetical situation.
Bergenia considers herself a bit of an older sister to the RRB. She was created in by the same program but doesn't have any other known relations to them. Brick and Butch both hate her because she's so possesive and Boomer so far doesn't care too much.
Bergenia lives in the building behind them, and they are supposedly in a government testing ground in the desert in the southwest. Probably Area 51.