Super

-

High

-

Roics

2
Setting:
The year is 2045, technology and culture has changed largely but not drastically in the past 35 years. The main change has been the development of super powered developments in the human population; people have been gaining super abilities through many ways. Science Experiments, Genetic Mutation, Magic, Technology and even of an Alien nature.
This has lead to people of good intentions who have gained these abilities to protect those that they care about and love. It has also lead to the opposite as the corrupt and malicious gaining the powers have decided to kill/steal/destroy whatever they want and generally cause chaos.
This RP will be set in a place called New Justice, a place similar to the city of New York in our dimension. This place has four main areas which in this time are controlled by 5 gangs but one place is under current gang war between two of the gangs.
Carnies of Chaos
: A malicious bunch of mutant powered circus freaks that like to cause havoc and destruction in City Central where the main office buildings, shops and banks are. They are ruled by a master of the mind, he causes those who face him to fall into a deep mental sleep. In more devious circumstances he has been known to literally snap a man's mind and leave them a pile of emotions with no true conscience which eventually leads them to breaking down physically as their minds can't keep their body running.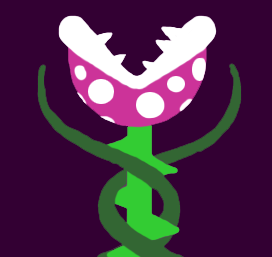 Petalled Pestilance
: A bunch of flowing loving lady loons, these babes love to tend to gardens and mayhem, they also hang in City Central and are ruled by a malevolent and deadly alien origin lady, she has the ability to break down everything she touches into nothingness she can split atoms with a fingers touch. Her very presence chokes the air with death and decay; her ladies wear gas masks just to survive in her visage.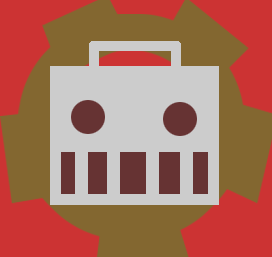 The Junkies
: A gang of technology obsessed power nerds that run the Boomtown area that is filled with Junkyards and Chop-Shops and have upgraded themselves with junk and tech, they are run by a Cyber Genius that has created a giant mecha suit which literally keeps him alive, he can break buildings, rip open bank vaults right off their hinges and his very footsteps cause ripples in the ground.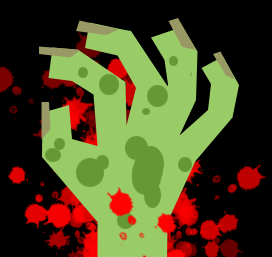 Necromongers
: These Science using horror maniacs run the Diamond district where the rich and wealthy reside, they deal in more upper class crime and fit into high society as they can disguise their abilities, they are run by a Diabolical Damson who can raise the dead under her command and phase through solid steel, those that have fought her in combat have said that they have seen their worst nightmares appear in front of their very eyes.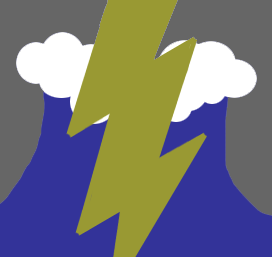 Davy's Locker
: This bunch of scurvy dogs run the harbour and dark alleys in that area, these guys have stolen ruins and magic from the bottom of the ocean and have implemented the powers from tattoos that they gain on initiation, they are captained by a squid-like man that is said to be the relation of 'The Kraken'. Any boat that comes onto his turf is said to be split it two by two mighty tentacles but this may be superstition, others say that he can control the very tide and all sea creatures are under his command.
Though these gangs run the city there is still hope for fair New Justice, there is a group of heroes that protect the city they are known as the
Alliance of Steel
, this group has saved the city on many occasions. But in the past year many of the Alliance have died in the uprising of the gangs that worked together to take over but now they have control they fight each other occasionally to expand their control just that little bit further.
The Alliance has responded to the recent losses by setting up an Academy just on the border of New Justice so it is able to respond to dangers efficiently but it is out the way of the gangs reaches.
Players
:
This is where you guys come in, you shall play either teachers of the academy and members of the Alliance of Steel or you will play as students that have recently gained entrance to this academy due to attainment of super abilities by any means be it Tech, Mutation, Alien, Science or Magic. I will have no more than 3 teachers to begin with but I would like at least 6 students as to get a nice ratio, the teachers will be more experienced than the students but their abilities must have a weakness and they must once every so often in combat short circuit and their powers not function for a little while. The students will have this problem a little more often than the teachers as they are not very experienced and don't know how to truly control themselves e.g. Tech suits might malfunction, Mutation powers may not respond properly, Alien abilities may just plain vanish etc, this won't happen every time they try to fight but it must happen at least once every 4 or 5 battles or so.
Teachers will be able to create their classes these can range from the common sense kind e.g. Power Use 101 to the not so common kind e.g. Villain Monologue Avoidance. Students must attend these classes no matter how daft they are but I want at least 2 sensible classes to every daft class.
Character Sheet
:
Name
: (Must be a full name but does not need a middle name if you don't want)
Alias
: (Teachers will have these right off the bat but students will gain these later by teachers giving them but I will allow you to PM them to me just so I know what you would like so I can inform any teachers.)
Ability Origin
: (Are you naturally born with your abilities through Mutation and Alien origins or did you gain them through Magic, Science and Tech. I only require the one word not a background of how, that will be in History.)
Appearance
: (How do you normally look? Are you tall, short, stout, slim? I want detail not rough guesstimates.)
Costume
: (How do you want to look as a hero? This must be appropriate for your origin e.g. Mutation can have Spandex or any costume they want, tech must be tech looking etc.)
Super Ability
: (What can you do, can you produce 1,000,000 volts from your hands? Are you the manifestation of a living volcano? I want to know what you can do but don't be too overpowered even if you are a teacher)
Ability Weakness
: (Every hero has a weak spot even Superman the king jerk of the heroes but what I want to know is yours and don't make it something that only happens in a blue moon I want common weaknesses that may happen in the mist of battle)
History
: (How did you come to ascertain your abilities, what has happened in your life to turn to the path you have chose? This I want to know.)
Students
:
BradaoOfCartha: Apollo Godsworth [Hero Student] (A.K.A=
Titan Hyperion
)
Keiran: Aeolus Hauke [Hero Student] (A.K.A=
Echo
)
Keiran (2): Keir Lason [Hero Student] (A.K.A=
Raid
)
Iris: Lars Annor [Hero Student] (A.K.A=
Artifice
)
Sal: Felix Randal [Hero Student] (A.K.A=
Neutrino
)
Archvillain: Tyler Richards James [Hero Student] (A.K.A=
Virus
)
Curley Whirly: Domovoi Tarquin [Hero Student] (A.K.A=
Phantom Touch
)
Geomancer: Salis [Hero Student] (A.K.A=
Freak Brawler
)
Regalus: Yanko Marino [Hero Student] (A.K.A=
Boa
)
Garethcool: Natasa 'Nat' Mengsk [Hero Student] (A.K.A=
Contagion
)
Teachers
:
Mastermind001:Derek Noose/Jocund Toke Snow [Hero Teacher/Reformed Villain] (A.K.A= Second Life/Countdown) ~Banter 101~ *Headmaster*
Sam4books: Magina Dreamwalker [Former Hero student/Current Hero Teacher] (A.K.A= Silver Dancer) ~Psychology~ *Student counselor*
Cheesemore: Nick Sullivan [Former Hero student/Current Hero Teacher] (A.K.A= Supersonic) ~Control 101~
SoulScavenger: Fujibayashi Shinsato [Hero Teacher] (A.K.A= Chameleon) ~Combat Training~
GnSz: Janus Leo [Hero Teacher[ (A.K.A= Sparrow) ~Information Gathering/Mongering~
Nyvyan: Jeremiah Godsworth [Teacher in Training] (A.K.A= Trash)
Need Work
: