Name: Jin Kyu Won
Age: 19
Class Year: Sophomore
Aperance: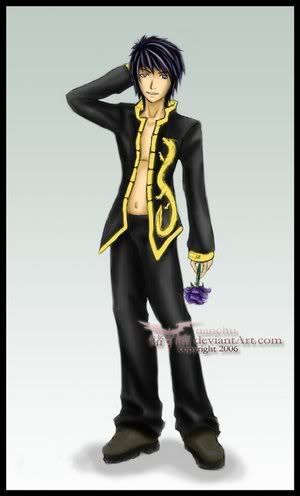 Face and build. He sports white V-neck undershirt, and a red jogging pants with black streamlines on the sides, and a matching hooded jacket wrapped around his waist, smeared with the blood.
Personality: A juvenile lad with an pulse to disobey authority. He doesn't like being ordered around and retaliate with much gusto. He's a brat. Although with his misbehavior, he is collective, and sharp on his toes. He hasn't matured much since 1st year.
Weapons: A Swiss army knife, a KA-BAR (snagged while he did his time).
Skills: Martial Arts he picked up, Parkour.
History:
Having a career being one of the campus' most juvenile deliquent didn't stop Jin from keeping his rep. Born in Chinatown, NY. He is one slick dude, stealing wallet from unsuspecting bystanders, and eluding polive with his nimble body and agility. He can go through anywhere, and his stamina never seems to run out. In school, he's one of the fastest in track n field there is. He is studying Medicine, but only to utilize it as a medium to improve his free-running.
=00=00=00=00=
Name: Cathleene "Tootie" Rivera
Age: 18
Class Year: Freshman
Aperance:
a bit nfs
She's an eighteen-year-old in a sixteen-year-old's body. Short, standing only 5'4'', she was a cute little princes covered with baby fat. She has black hair tied to a pigtail on each side. Wearing a pair of glasses, a white shirt, black vest and matching skirt, and white knee-high socks and school shoes, Cathleene is your typical college noob with an attire that screams FREEDOM. On Day 22, her dress now were tainted with blood, dirt, and tears.
Personality: Bubbly, and loud, full of emotions, and cheerful, naive, and easily broken down (which the zom-demic did a swell job on). Now broken, scared, and weak. She didn't know what do.
Weapon: a splintered mop handle (bloodied)
Skills: Cooking...not much skill, knitting (yep, she's useless.)
History:
Cathleene is your average school girl, trying to graduate to college with the hopes in fulfilling her dreams as a writer. She has an average family, average life--until the outbreak. Now she worries what has become of her family and hopes to reunite with them.