Here's my theory of what's going on this season:
When Luna and Celestia came to take the EoH, the Tree of harmony already had their CMs carved on it, as if it "knows" the destined users of the EoH. At the time, the mane 6 didn't exist.
In the season premier, after the mane 6 returned the EoH to the Tree of Harmony, the EoH didn't change back and instead remain the shape of the mane 6's CMs, so perhaps they recognize the mane 6 as their wielders, just like how Luna and Celestia's CMs were on the tree.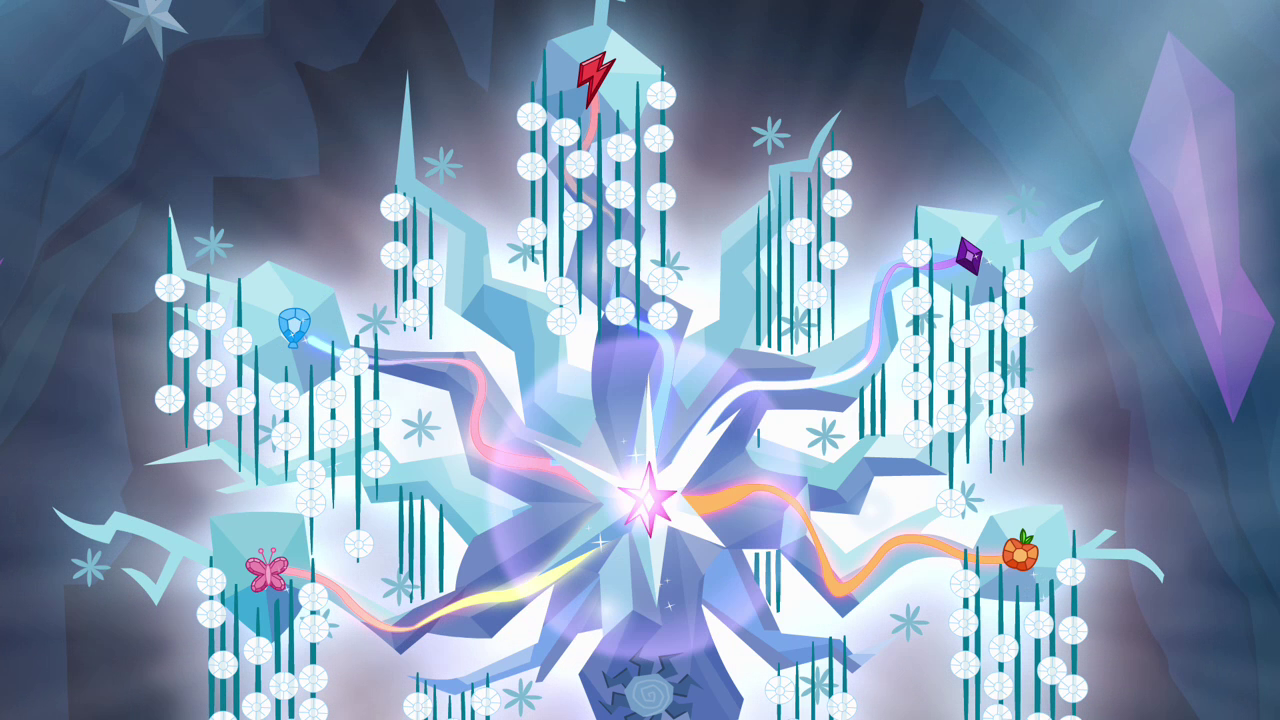 Celestia mentioned that the Tree of Harmony was meant to suppress something in the Everfree (this is before Discord dropped his seeds, and she didn't know about the seeds anyway). The Tree was weakened to a point it couldn't suppress anything anymore, so perhaps that thing already escaped, and that may be…
...the so-called Pony of Shadow, which appeared in the castle right above the Tree of Harmony, right after the events of the S4 premier. So something has to be done. What did the Tree do right after it got its power back?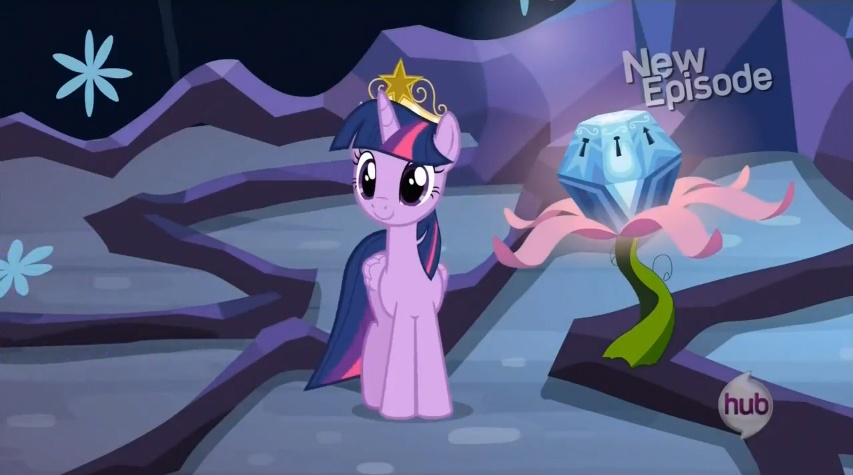 It grew out a box, as if to offer to the mane 6.
Move forward to Power Ponies, it is strange that Spike got the enchanted comic without knowing what it does. Whoever lent it to him should tell him what it does, unless enchanted comics are not supposed to do that. And at the end, the comicbook vanished. The way it was focused on may suggest it's more significant than a comic. A test, perhaps.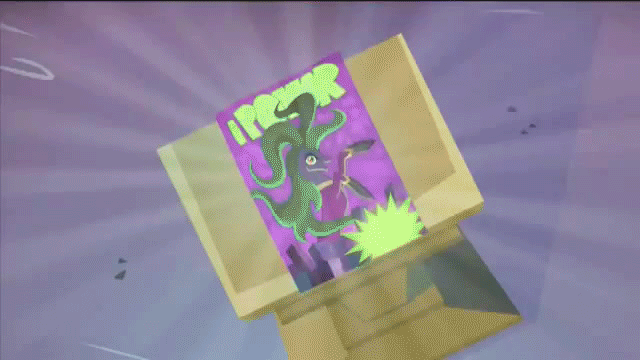 The vampire fruit bats suddenly reappeared, even though they hadn't been seen since Granny Smith were young. Why now? Perhaps it's a setup by the tree to test Fluttershy. But then a magical accident happened, so no keys were given, but Fluttershy retained a bat trait. Why did the spell didn't work completely? Is it the Tree's doing, as a preparation for another test some day?
That official wanted poster
hinted that Flutterbat may resurface, so it's possible.
In RTM, Coco was impressed with Rarity's display of generosity, and gave her a rainbow thread for a gift. But it seems to be more than an ordinary thread, perhaps it's even the key to the magical locked box. A random pony shouldn't have that, so one possibility is that Coco is the owner of the box. Based on what it did, the Tree of Harmony could be a sentient entity, and with such powerful magic, who say it can't assume a pony form?
Here's the synopsis of 3 future episodes (not really that much spoilers, you would know what's the episode about 2 minutes in anyway.)
- Rainbow Falls: "As the Ponyville Relay Team prepares to compete at the upcoming Equestria Games trials, Rainbow Dash is excited to go with them until she receives an offer to join the ultra-competitive, and more prestigious, Cloudsdale Team."
- Three's a Crowd: "Twilight is looking forward to some quality bonding time with Princess Cadance. But when a sick friend shows up needing Twilight's attention, it looks like her plans for a peaceful visit with her sister-in-law will have to be put on hold."
- Pinkie Pride: "Pinkie Pie finds her status as 'super-duper party pony' in jeopardy when the mysterious Cheese Sandwich comes to town and offers to plan an epic party for Rainbow Dash."
That isn't much information, but I can make a few predictions that may link to my thoery:
There's nothing about anyone suddenly shows up yet, but "Rainbow Falls" sounds like a good test of loyalty for Rainbow Dash.

Next, in "Three's a Crowd" a sick friend showed up, putting Twilight in a dilemma. Now, we don't know who this sick friend is yet, so not much to say here, but he/she still seems to just appear, like the bats and Coco.

Finally, "the mysterious Cheese Sandwich" comes to town, again out of nowhere, putting Pinkie Pie in a challenge. The Tree at work again, perhaps?
All of those seemingly unrelated events may actually build a path to the season finale.