Mon Aug 19, 2013 10:47 pm
ULTIMATE SHOWDOWN!!


Mon Aug 19, 2013 10:55 pm
GOOD HELL, THAT BROUGHT BACK SOME MEMORIES.

I remember first seeing Ultimate Showdown of Ultimate Destiny when I was in, I think, the 5th grade about 12 years ago.
Tue Aug 20, 2013 5:11 am
Found some more cute art.
This one damn near made my heart explode the first time I saw it. I'm okay now though:
Tue Aug 20, 2013 5:53 am
Grivous.
Tue Aug 20, 2013 6:38 am
Why did i say grieffon?
Tue Aug 20, 2013 6:42 am
I was asking me the same thing, but I get it it was meant for me.
I think he likes Octavia too.

Grivous.
Thu Aug 22, 2013 6:37 am
Huh...
Thu Aug 22, 2013 7:19 am
.... It is scary cause I actually knew about Little Witch Academia. Diana is almost scarily like Sunset Shimmer... aside the whole take over Equestria thing.
Thu Aug 22, 2013 8:05 am
And then there's this:
Like, along with that and them mentioning "going back to magical kindergarten", SOMEONE on that group must have been a fan!
Now here's a bunch of MLP x LWA art.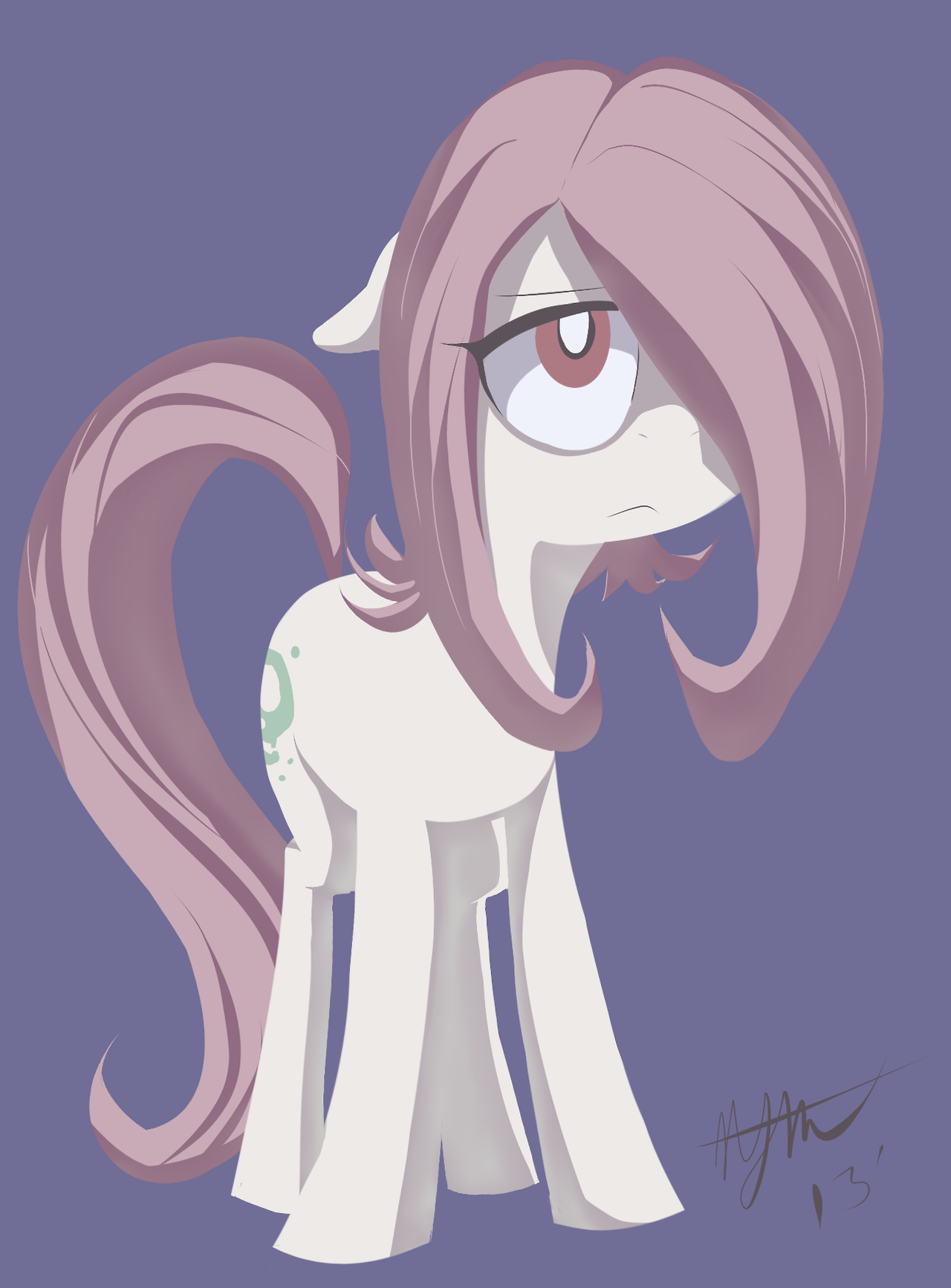 Show Girls
Flutter Sucy
More Sucy pony
The Trio
Thu Aug 22, 2013 10:40 pm
Since nothing I'm reading has really been updating lately, have some music instead. MIU is back baby. I do so adore her stuff.


Fri Aug 23, 2013 9:48 am
Was a huge explosion of content a week or two ago. So no surprise that content is slow currently. Perhaps this might give something for you guys to enjoy.

Fri Aug 23, 2013 5:45 pm
I love it when people use cynicism for comedy.

Also, I got a funny feeling that this guy doesn't like Hotdiggitydemon, not sure how I got that impression though.
Sat Aug 24, 2013 12:17 am
"Friendship is Witchcraft: Yes, it counts"

Ha. Didn't think it fit posting before, but since there were so many pony references... yeah. I guess it works.
Sat Aug 24, 2013 8:10 am
Found this while looking around.
Captain Apple Bloom looks like a bad-ass: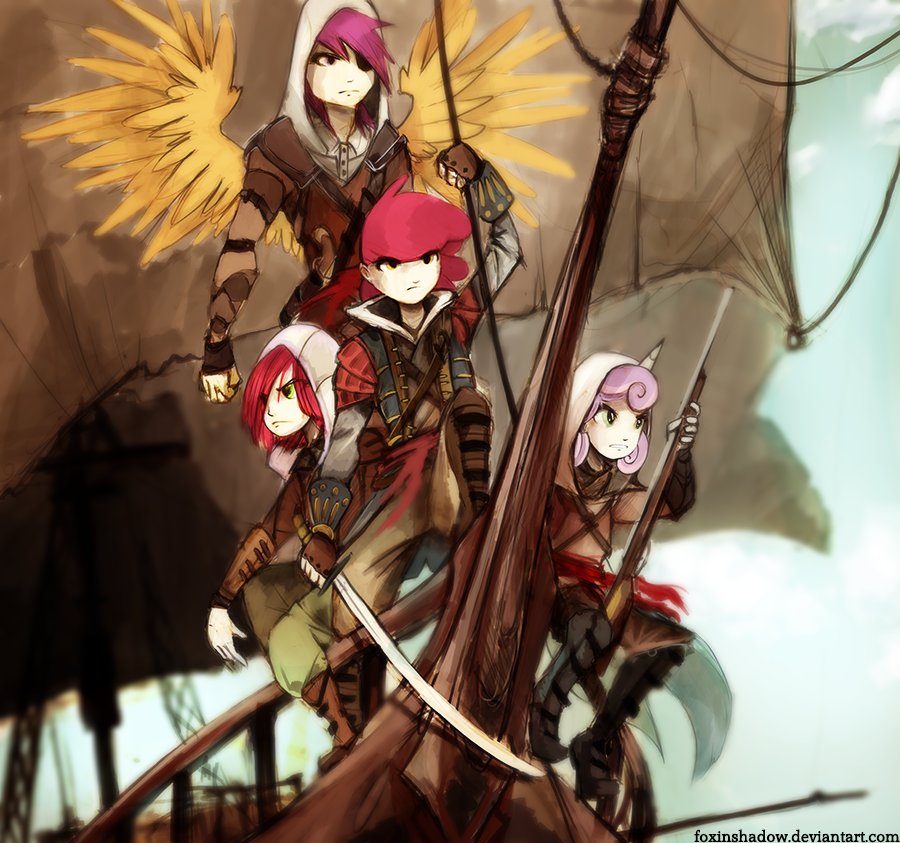 Sat Aug 24, 2013 10:09 am
Sun Aug 25, 2013 4:10 pm
I swear to god this is not fake!
Youtube has done this ad before with Bravest Warriors for one of their first episodes. After realizing it was what it was I went to go back to it and get it screenshot of it, but it never came up again...
Sun Aug 25, 2013 9:05 pm
Sad but true.
Grivous.
Sun Aug 25, 2013 10:35 pm
Well, we're getting an episode about it soon, so...

Also, Boondocks ponies. Didn't know JHaller had this on his channel, but this was the perfect crossover of that...

Mon Aug 26, 2013 11:13 am


Fly Away should really be the EqG henshin music.
Tue Aug 27, 2013 2:24 pm
Grieffon wrote:@Grivous
I blame you for that.

New video from the creator of the "Cupcakes" video with the same level of gore, but more awesome.

NSFW

I was cheering for Fluttershy during that last segment. Oh well...
Tue Aug 27, 2013 8:00 pm
I think my dad saw what might have been construed as suggestive pony art... Was looking up Disgaea x MLP art just for the hell of it, and clicked on one of that popular Molestia blog with her cosplaying as Etna... Then he walks in wanting some cards, and I don't realize it until like... just god. He didn't say anything, so...
I DON'T KNOW! HE DOESN'T KNOW I LIKE PONIES! I'M WORRIED!
Anywho, here's the fruit of my search:
Not a lot of it out there.
Tue Aug 27, 2013 9:30 pm
He must be assimilated into the herd!
Tue Aug 27, 2013 9:32 pm
... I swear to god if this comes up again in a future discussion with him, I will burst out in tears...

I'm so fucking afraid. Despite being a nerd like me, he's an old fashion manly man... Like... shit.
Tue Aug 27, 2013 11:08 pm
Pfft. Don't worry about it.

If it comes up say some stupid friend of yours linked some weird stuff to you.

But I share your concerns. Hence why I only work on my writing and drawing projects when I'm the only one home or if I'm sure I'm not going to be bothered.
Tue Aug 27, 2013 11:15 pm
I'm usually left to my own devices here... I RENT A ROOM AWAY FROM MY PARENTS FOR THAT SPECIFIC REASON! IT'S MY SPACE, KNOCK FIRST!