Mon Mar 25, 2013 10:40 am
Go check out the
FINAL PAGE OF SATANS EXCREMENT
!
So this is the last of it. Thankyou to all the readers out there you guys are fucking crazy, and none of this would be possible without Sir David Stanworth the great ruler of the kingdome of SNAFU. I really have no clue where the hell my life would have gone without SNAFU. I feel out of place at every other corner of the internet. SNAFU will always be my home and I have no clue why dave accepted me but I'm eternally thankful. MOAR THANKS to Bleedman, Skullboy, and all my other SNAFU soul sisters who shared the spotlight with me here. My favorite part about being on SNAFU is the slumber parties we have at bleedmans house. We brade eachothers hair, talk about boys, and we prank call everyone who only updated their comic like 5 times and then left it to rot.
Don't be sad my hooker children of the internet! This isn't the end of me its the end of the comic. You still have big things from me to look forward to! I'm going to turn my focus to animation now that my comic is done. The next thing I'm gonna start working on is an animated parody of my favorite game ever Jet Set Radio. It probably wont be done for a million years but follow me on
my Tumblr
and subscribe to
my Youtube
so you can keep in contact with me and stay updated! By the way I'm not leaving SNAFU I'll be back here when I have a cartoon to post. Ok bye.
Mon Mar 25, 2013 10:43 am
The end of a sick, twisted, rape-filled good ol' time! Great job on the comic Mosama! Until we meet again...!
Mon Mar 25, 2013 11:40 am
ITS PARTY TIME MOTHAFUCKAS
Mon Mar 25, 2013 11:49 am
LET THE GIF PARTY BEGIN, SHOW NO MERCY!
Mon Mar 25, 2013 12:51 pm
Mon Mar 25, 2013 3:12 pm
NOW WE BEGIN ...
FREE VODKA SHOTS!!!
NEVER GET BORED !!!
We're gonna miss you
please do us a favor and come back fast x3
Mon Mar 25, 2013 4:55 pm
Whoa Raul: too many gifs.
Mon Mar 25, 2013 8:21 pm
I think I've seen more gifs in a post then in a thread.
Mon Mar 25, 2013 9:27 pm
Meh, I've done more.
Mon Mar 25, 2013 10:45 pm
You are such a GIFted person, Frieza... no, really.
Tue Mar 26, 2013 12:34 am
IT BEGINS AGAIN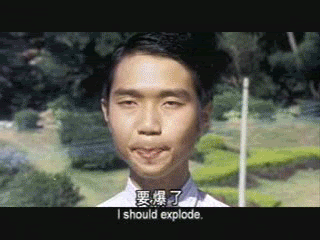 THE PARTY SHALL NEVER DIE!!! IT SHALL RAIN DOWN UPON THE INNOCENT LIKE ACID BLOOD!!!
ALL
HAIL
LORD
SMOOOOOOZE
!!!!!!!!!
Tue Mar 26, 2013 10:38 am
And Blah is left as a dick. Seems fitting. Nice job Mosama. Your sick twisted humor was amazing. Especially to my Mormon friends.
Tue Mar 26, 2013 11:07 am
Tue Mar 26, 2013 8:44 pm
i appreciate you actually acknowledging the end and actually ENDING it rather than let it hang unfinished like half a turd protruding from the anus.
Thu Mar 28, 2013 8:02 am
Grey wrote:half a turd protruding from the anus.
Thu Mar 28, 2013 11:33 am
AM I TO LATE?!
Naaa, think not
Lets get this started!
Tue May 21, 2013 2:53 pm
OMG
!
That hangover
was a really pain
in the ass ...
Tue May 21, 2013 3:32 pm
Why'd you post on this thread?! It's was to commemorate Mosama's comic's ending, and you ruined it! Don't post on dead threads, damn it!