What cliche webcomic is complete without the typical gamer? NONE, THAT'S WHAT! ...what was I typing about? Oh yeah, updates... So, this is an old fan favorite, 8B, or Eight Bit if you're fancy like me. He had a lot of fans, but seeing as he relied entirely on gaming humor, I never had anything to really use him for in the old comics. But, this time around, I have lots of ideas for him, especially with my friend Aaron helping me think of good game jokes, cuz I suck at game jokes.
Anyways, here's some concept art: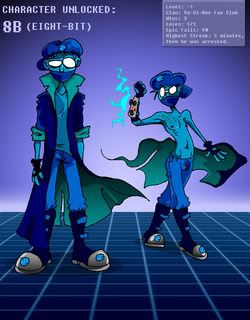 HOLY COW, THERE'S MORE?! You bet there is!
How about A BRAND NEW WEBCOMIC SERIES?! That's right, SiR and Pooch are BACK!
You can see all the old and NEW comics of SiR and Pooch at SIRANDPOOCH.com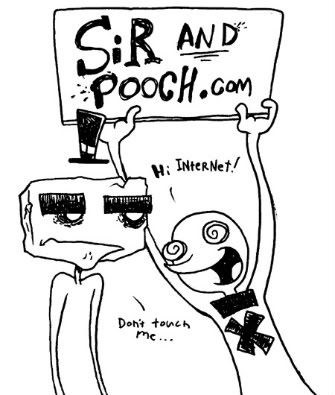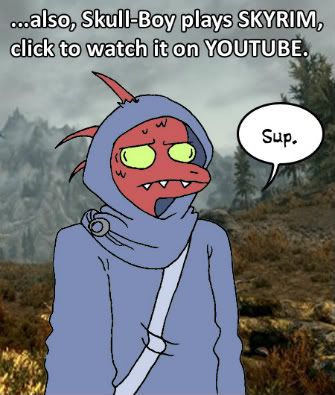 Also, did I mention I'm going to be at MEGACON this weekend with Dave? Cuz I am.