Oodora Ryouko wrote:
I suppose that you are right....but honestly.... is there infact a standard breast size for women? i keep thinking that there isn't one

either way, i'm sure that Atsuko "wants" something ot happen between her and Kabuki
I estimate on average a large C to a small D, could be less, I ain't a breast expert, I just go by experience... wait... that sounds kinda different then what I was thinking...
Robin-Riding-Hood17 wrote:
I guess you right. I think that he is the son of Neji (?) I'm speculating, 'Cause he look like Neji...and he had the same eyes of aTSUKO, nEJI, hINATA...AND ALL THE hYUUGAS.
Well that's my opinion
Good theory but I kind of doubt that, the eyes might really just be coincidence because sometimes a small detail on the eyes might be overlooked and this could be the case. Also I don't think that they would put in a lovey dovey type deal with two relatives. Neji is the cousin of Hinata after all. Also I don't think they (Kabuki and Atsuko) aren't as far apart on the family tree to not be considered related or even close to be frank.
P.S. why do people use "frank" when they say "to be frank" or "frankly?" I mean, why not Joe or even Bob. I would love saying "blah blah blah to be bob." That sounds much better
_________________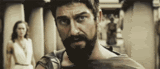 Can you "Shoop!" like me?