Wed May 19, 2010 3:53 pm
I personally liked Factions the most... Assassins and Ritualists are awesome, and the Alliance Battles were fun

man, I want to reinstall GW again... but I just know it'll bore me within a few days again
Thu May 20, 2010 6:53 am
Asmodai wrote:I personally liked Factions the most... Assassins and Ritualists are awesome, and the Alliance Battles were fun

man, I want to reinstall GW again... but I just know it'll bore me within a few days again
I thought factions was okay. I liked the more medieval feel of Guild Wars. I am soo thankful that the game has no online fees.
Fri May 21, 2010 2:18 am
Medieval feel? you're talking about Prophecies I hope, because Factions was anything BUT medieval
Fri May 21, 2010 6:27 am
Proph - England
Factions - Asia
Nightfall - Africa

Pretty simple comprehension, yes.
Mon May 24, 2010 7:00 am
Asmodai wrote:Medieval feel? you're talking about Prophecies I hope, because Factions was anything BUT medieval
Yeah, I was talking about Prophecy's. HAHA...Factions was no where near the medieval feel at all.
Thu Jun 10, 2010 2:18 am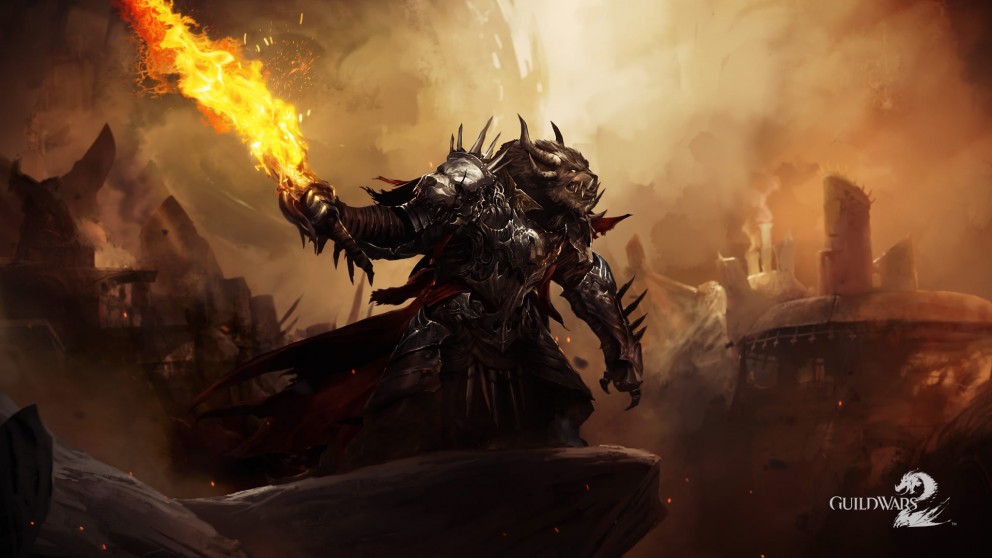 because GW always has the best artwork
Thu Jun 10, 2010 6:48 am
Well not the best, but these are really amazing.
Thu Jun 10, 2010 2:43 pm
I have yet to see a game produce better concept art than Guild Wars
Then again, I'm a total sucker for this kind of art... so my opinion is slightly biased
Fri Jun 11, 2010 5:16 pm
http://www.gametrailers.com/video/warri ... s-2/101099
ranger, nothing else... I dont ever want to see anything else but a ranger
so beautiful!
Fri Jun 11, 2010 7:18 pm
I'm now set for GW2.
Fri Jul 09, 2010 11:30 am
so GW2 will no longer feature dedicated healers (I'll mis you monk T.T). And there's now something similar to the Last Stand perk from MW2, where you get into a Downed state when your HP is depleted, giving you time to kill your attackers and receive a second wind (like Borderlands)
http://kotaku.com/5582273/death-is-not- ... ild-wars-2
I like all the new features they're bringing in... but I loved the first GW and I feel like they're changing to much from the old concept
Then again, it wont have a monthly fee so I'm good
Sun Jul 18, 2010 6:36 pm
I creamed my pants... although I'm still skeptical about this one, seems like they really dumbed the game down
And my Black Moa chick had better transfer with me from my account, or I'll be super pissed

Gonna get a hands on test later this year at the GamesCon in Keulen

EDIT: WHAT, WHAT?!? THEY GAVE THAT AWESOME ARTILLERY SHOT TO THE WARRIOR?!? I r disappoint D:
Mon Jul 19, 2010 8:07 am
What? Dumbed it down?
They totally looked like the refined everything.
Mon Jul 19, 2010 6:22 pm
well they actually said that the first GW was to complicated with the dual profession thing, so they removed that... and now all classes have heal, all weapons are usable by all classes, same with the armor
also, I heard a rumor about a new kind of class (not all classes are returning). Namely a summoner class. Which makes sense, seeing as how popular the Minion Master builds for the Necromancer are (that one better return, or else I'll be very, very pissed).
it's funny how much information you can also get out of the concept art alone
this is a interesting article:
http://huntersinsight.wordpress.com/201 ... ld-wars-2/
a bit outdated though. But the gunner class is a very high probability.
Fri Jul 23, 2010 9:40 am
Actually I thought the Hunter was considered to be the big Pet class for GW2. I mean they have a whole list of skills now which are based around the pet itself, even letting you pull out up to 3 pets at one point for them to go apeshit on someone's face.

I'm looking forward to the Elementalist myself, but I will miss my Monk. My El/Mo was fun.


Edit - Also just noticed Elementalists can dual-wield daggers. Just awesome.
Fri Jul 23, 2010 11:59 am
where did you see this pet skill list? I'm also pretty sure you can only have 1 pet out at the time
Fri Jul 23, 2010 9:12 pm
http://pc.ign.com/articles/110/1106052p1.html

There's your article on the Ranger. They also have one on the Elementalist. But it says in there, Rangers can get a special skill that allows them to summon more than 1 pet out temporarily for special attacks. I think you can have a reserve of up to 5 pets or something like that, and you can even get aquatic pets like sharks, but they can only be used in their environment.
Sat Jul 24, 2010 10:40 am
You know, guys...
Coos wrote:http://www.guildwars2.com/en/the-game/professions/ranger/

I'm using a Female Human Ranger.
That has all the correct info on the ranger.
Sun Jul 25, 2010 7:46 am
yeah I'm gonna go with what Coos showed us... since thats on the official site and all that
besides, bringing out 3 pets at the same time sounds horribly overpowered to me

I'm thinking about getting that book, Ghosts of Ascalon. The first chapter had me intrigued, and it's not that expensive
Wed Aug 11, 2010 7:19 am
http://www.gametrailers.com/video/manif ... s-2/702658
FFFFFFFFFFF- That is so awesome!
Also, I see a Asura jumping out of a golem... racial skills?
Wed Aug 11, 2010 8:36 am
That was beautiful. 'nuff said.
Thu Aug 19, 2010 4:07 pm
So I went to the GamesCon in Keulen, Germany today... AND IT WAS HUUUUUGE
I mostly went there for GW2, so I could hopefully get a hands on (which was there!) but sadly I wasnt the only one with that plan. And Arenanet had one of the most crowded stands

But after seeing it in real action, I do have to say I'm kinda disappointed... I was expecting more. Now it just looks like another WoW clone, just with better graphics
Fighting doesnt even look half as dynamic as the trailers make out to be, and the environments where a bit lackluster

still looking forward to it though
Fri Aug 20, 2010 10:51 am
I imagine you'll probably feel better after actually playing it than looking at it. I'll be looking forward to it myself, mostly cause it's been awhile since I've had a good free MMO to play.
Fri Aug 20, 2010 3:30 pm
Also gotta remember that that's still probably just a beta phase. Some things could be changed and/or refined between then and release.